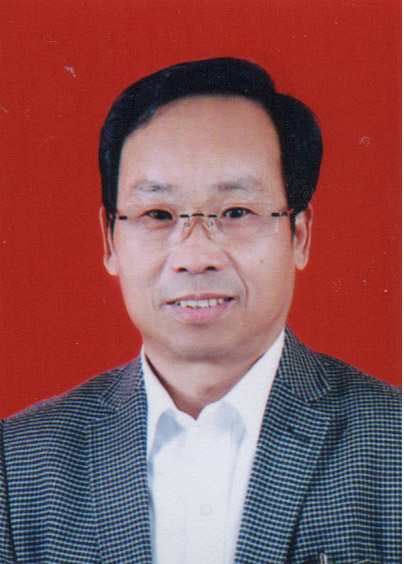 Liu Hongzhai, Zi Tinglong, Zhai No. Wumotang. Anhui is the ancestral home, and now lives in Beijing. Born in 1953, with a junior college degree, he was a retired cadre. Now he is a member of the Chinese Calligrapher Association, a director of the Chinese People's Artists Association, a judge of the Runge Evaluation Center of the Chinese Calligrapher and Painter, an academician of the CETV Danqing Academy of Calligraphy and Painting, an academician of the East China Branch of the Chinese Academy of Painting, a vice-president of the Yanhong Calligrapher Association of Hainan Province, an academician of Zhongshan Painting, an Academy of Painting and Painting, an executive vice-president of the Anhui Sanchapei
Since childhood, he loved calligraphy very much. He was taught by two masters, Song Huaping and Tang Zhen. For decades, as a result of continuous efforts to build the strengths of various families, it has gradually formed its own unique artistic style. Especially good at Xiaokai, listing, drafting, concurrently attacking Oracle bones, seal books and so on. The handwriting is smooth and vigorous, magnificent, handsome and elegant, charming and natural. Brush and ink work has won unanimous praise from scholars, and works are favored by calligraphy lovers at home and abroad. The Scripture Scrolls have been collected by state leaders and many government departments, art groups, celebrities, art museums, and many works have flowed to more than a dozen countries and regions overseas.
In recent years, he has participated in calligraphy and painting exchanges in Korea, Japan, Singapore, the United States, Germany, Malaysia, Australia, Hungary, Hong Kong, Macao and Taiwan. Xiaokai's Handbooks of Thousand Characters, Diamond Sutra, Tao Te Jing, Sun Tzu's Art of War, Disciple's Rules and the works of cursive lists were successfully auctioned at domestic and international auctions. July 2015 Guest [Spring Rain Cup] National Calligraphy Competition Expert Judge. From 2015 to 2017, he wrote titles for the movies Kunyang War, Peach Blossom this year, Kidnapping Enchantment and so on. His works have been published in many newspapers and magazines, such as "China Painting and Calligraphy Newspaper", "Calligraphy Bulletin", "Chinese Painting and Calligraphy Art Newspaper", "China Enterprise Newspaper", "Market Observation", "Friends of Calligraphy", "World Chinese Weekly" and "China Influences", and have been included in the compilation of "Collection of Chinese Contemporary Painting and Calligraphy Artists", "Chinese Calligraphy and Painters 365", "Art Style" and "Chinese HanMo Classics". 》 "Collection of Excellent Works of Famous Chinese Painters and Calligraphers of Contemporary Times" and "Collection of Works of Famous Chinese Artists of the World". It has been reported by hundreds of media such as China Net, People's Net, Xinhua Net, CCTV Net and Sina Net on many occasions.
Personal achievements have been included in Archives of Chinese Painters and Calligraphers and Lists of Celebrities in Contemporary Chinese Art. He has also won the title of "Chinese Contemporary Calligraphy and Painting Artist", "Chinese Red Merit Artist", "Chinese Artist Elite", "Chinese Contemporary Most Collective Value Calligrapher" and "Most Potential Calligrapher". On the 36th anniversary of the establishment of diplomatic relations between China and the United States in 2015, calligraphy, as a national business card, was published by the United States Philatelic Group and issued 10 work stamps throughout the United States, and was named "outstanding Chinese artists in China and the United States". In October of the same year, as a new star in Chinese calligraphy and an outstanding people's artist, he participated in the National Day Reception and National Day celebration of "China in the Flourishing Age" held by the government at Diaoyutai State Guest House for the 66th anniversary of the National Day and the 70th anniversary of the victory of the Anti-Japanese War. He was awarded the honorable title of "Patriotic Model, Advanced Person in the Construction of the Republic". He was received and photographed by the relevant leaders of the Party and the state. This achievement has been permanently included in the book "Dictionary of Persons in National History". The calendar of "Chinese Calligrapher and Painter 365" was published by People's Art Publishing House in 2016 and published at home and abroad. Its work "Yungui Lou Tai" was selected on June 28.
中文简介
刘洪斋,字廷龙,斋号五墨堂。祖籍安徽,现居北京。1953年出生,大专学历,军转地离职干部。 现为中国书法家协会会员,中国人民艺术家协会理事,中国书画名家润格评估中心评委,CETV水墨丹青书画院院士,中国国画院华东分院院士,海南省衍宏书法家协会副主席,安徽省中山画院院士,安徽三教堂书画院常务副院长,北京大有乾景书画院副院长等。
自幼酷爱书法艺术,师从宋华平,汤真二位大师。几十年如一日临池不辍,悉心鎔铸众家之长,逐步形成了自己独特的艺术风格。尤擅小楷,榜书,行草,兼攻甲骨,篆书等。字迹酣畅浑厚,气势磅礴,瀟洒俊逸,秀韻天成。笔墨工夫赢得识者一致好评,作品深受海内外书法爱好者青睐。经文手卷被国家政要及国内众多政府部门,艺术团体,知名人士,艺术博物馆收藏,并有多幅作品流向海外十几个国家和地区。
近年来,先后多次参与韩,日,新,美,德,马来西亚,澳大利亚,匈牙利和港澳台地区书画交流。小楷《千字文》《金刚经》《道德经》《孙子兵法》《弟子规》手卷及行草榜书作品在国内国际拍卖会上成功拍卖。2015年7月客座【春雨杯】全国书法大赛专家评委。 2015至2017年先后为电影《昆阳大战》《今年犯桃花》 《绑架迷情》等 题写片名。 其 作品多次在《中国书画报》《书法纵刊》《书法导报》《中国书画艺术报》《中国企业报》《市场观察》《书法之友》《世界华人周刊》《中国影响力》等多家报刊刊登发表,并入编《中国当代书画艺术名家典藏》《中国书画家365》《艺术风范》《中华翰墨经典》《中国当代著名书画家精品集》《世界华人名家作品集》。曾多次被中国网,人民网,新华网,央视网,新浪网等上百家媒体争项报道。
个人成就已载入《中国书画名家档案》《中国当代艺术界名人录》。并获得"中华当代书画艺术名家","中华红色功勋艺术家","中华艺术家精英","中国当代最具收藏价值书法家","最具潜力书法家"。 2015中美建交36周年之际,书法作为国家名片由美国集邮集团出版10枚作品邮票在美国全国发行,并被命名为"中美杰出华人艺术家"称号。同年10月,以中国书坛新星,优秀人民艺术家身份参加了政府在钓鱼台国宾馆举办的国庆66周年暨抗战胜利70周年《盛世中华》国庆招待会及国庆庆典。并被评为"爱国英模,共和国建设先进人物"光荣称号,受到了党和国家有关领导接见,并合影留念,这一成就已永久载入了《国史人物大辞典》一书。2016年《中国书画家365》台历由人民艺术出版社出版,国内外发行,其作品〖云归楼台〗被入选6月28日。