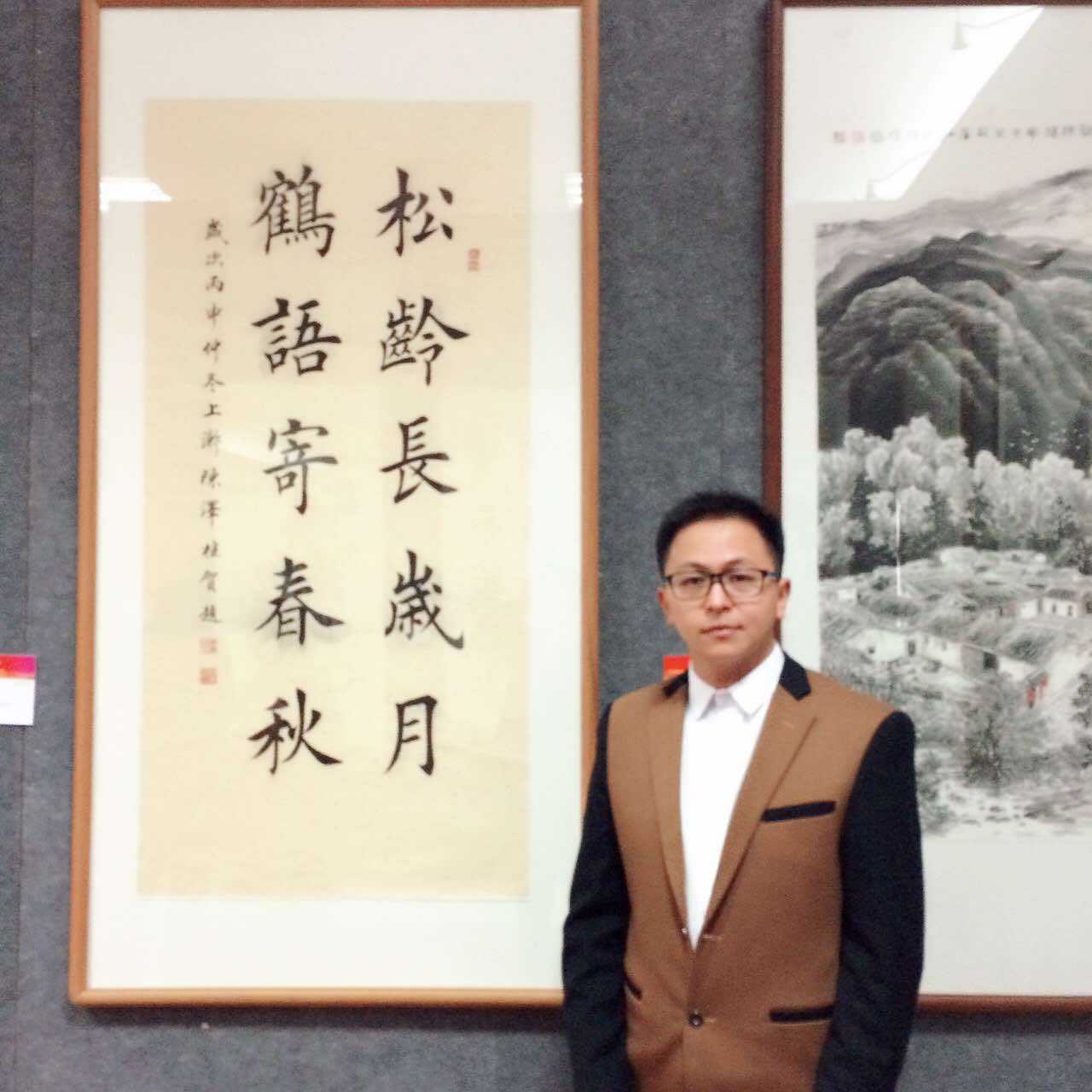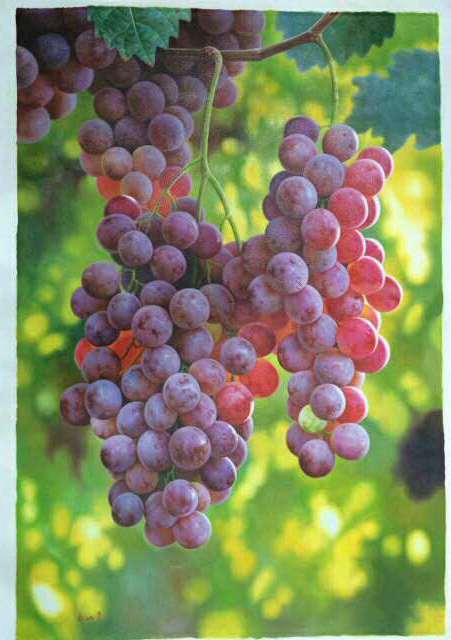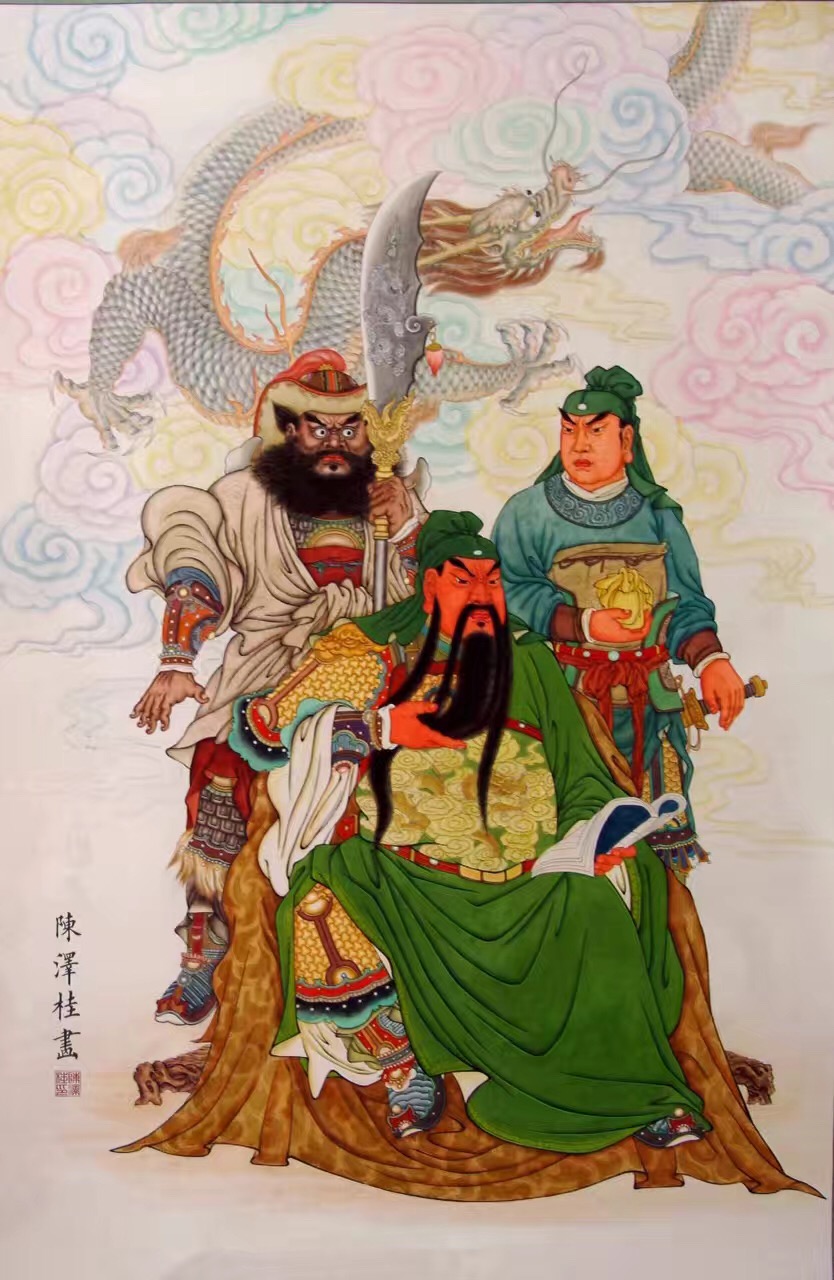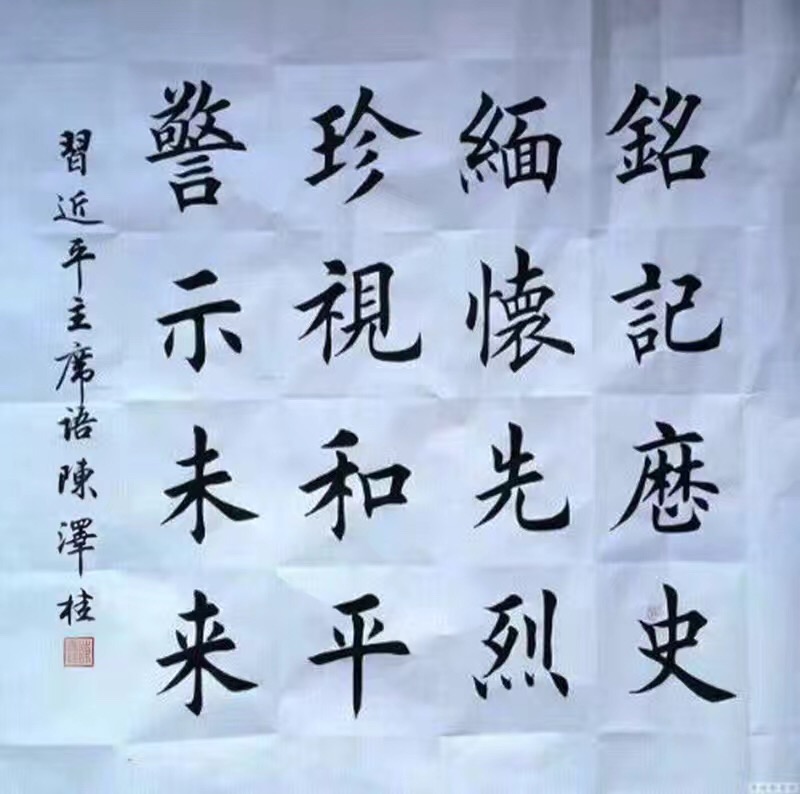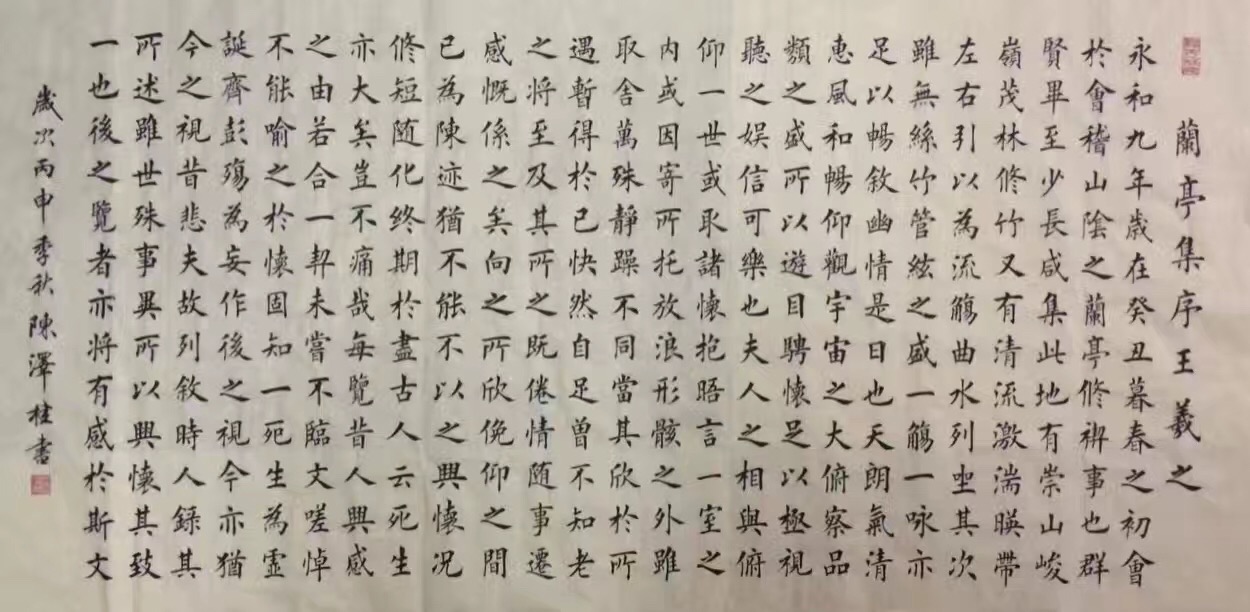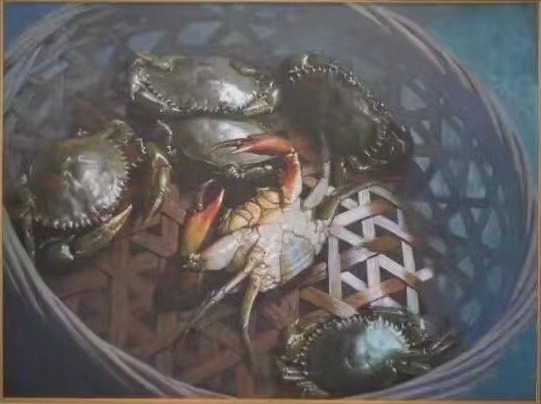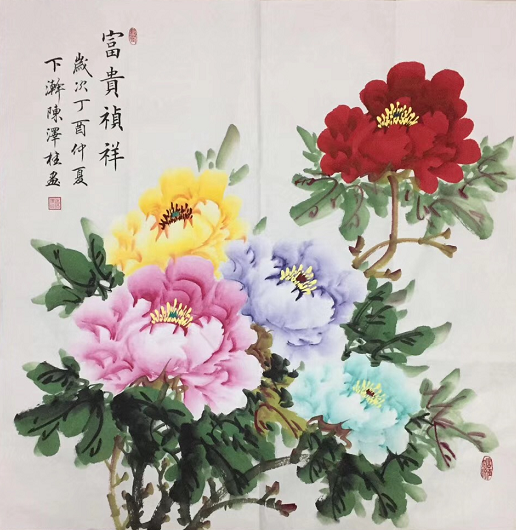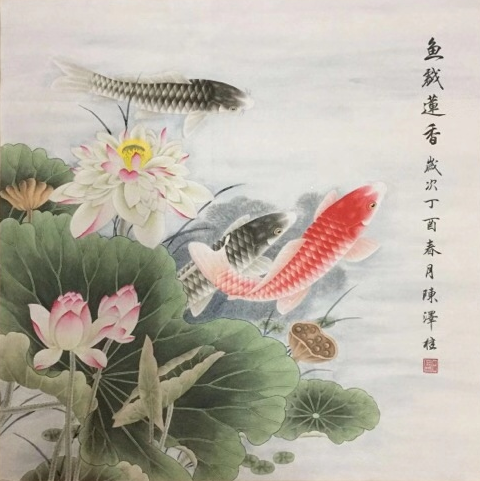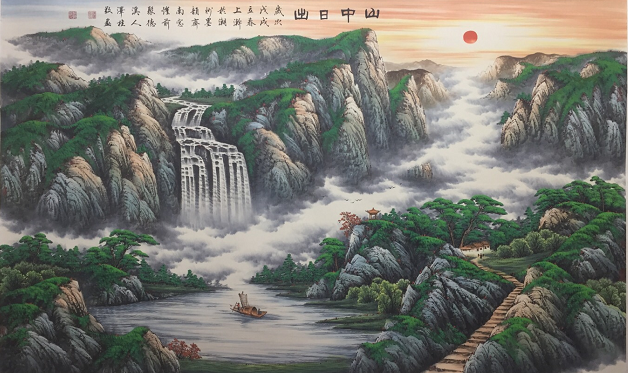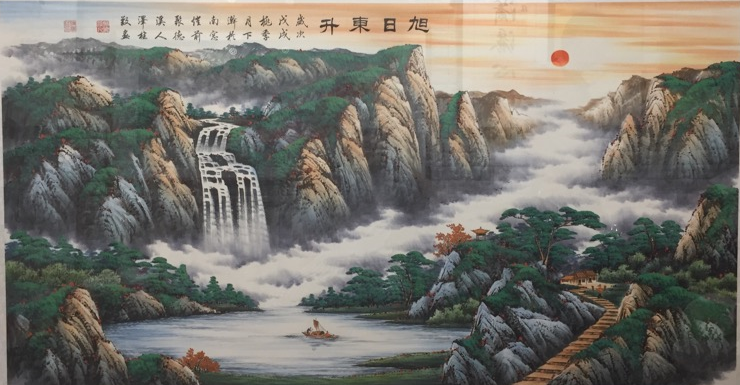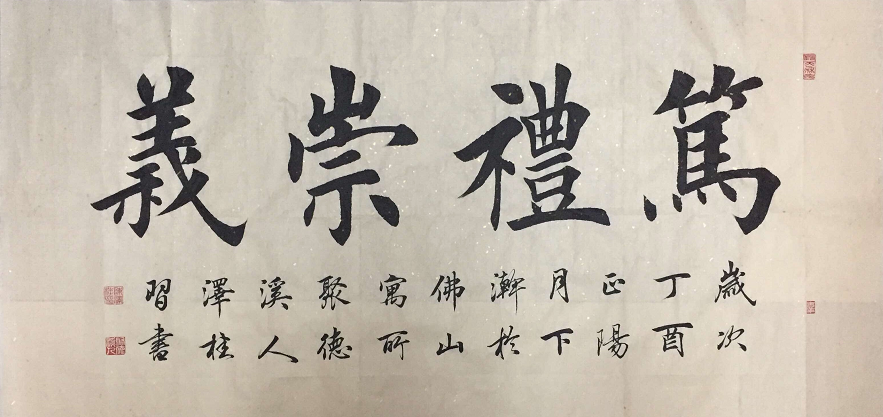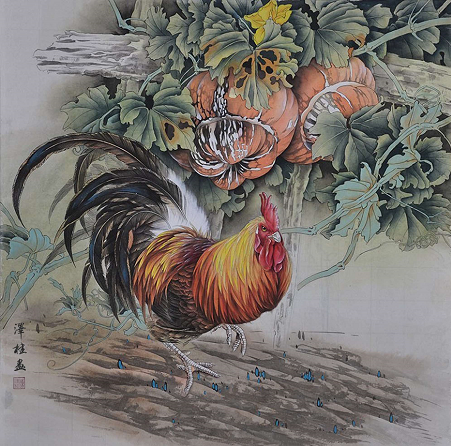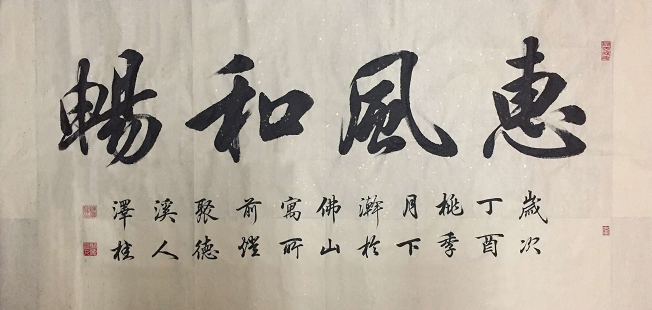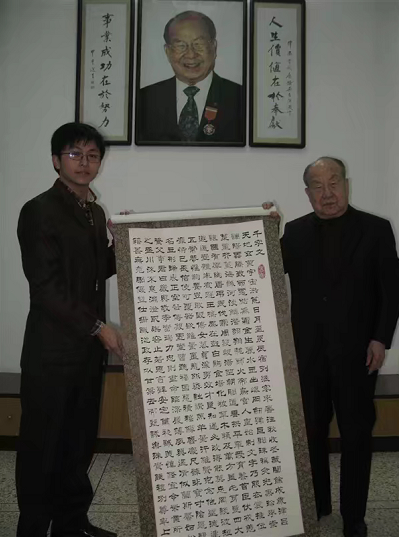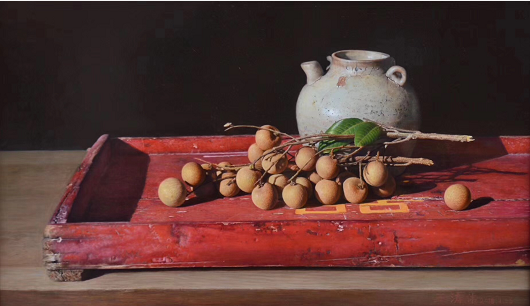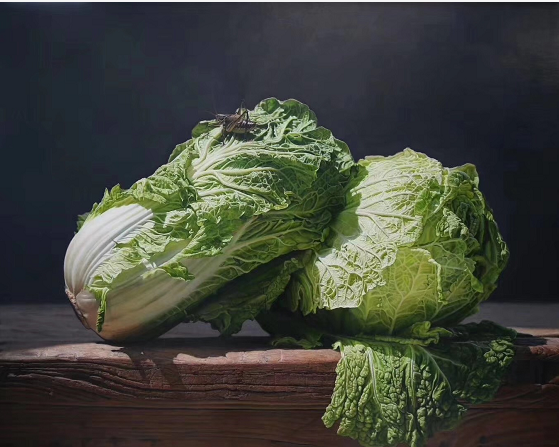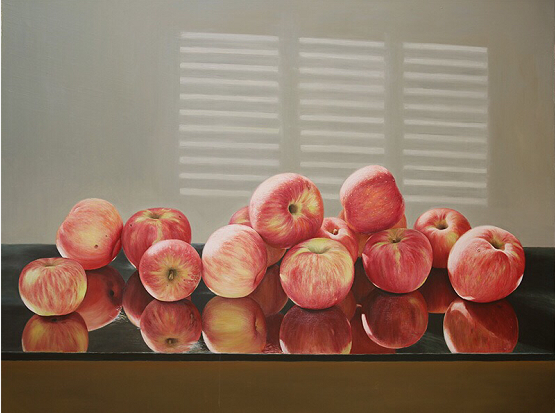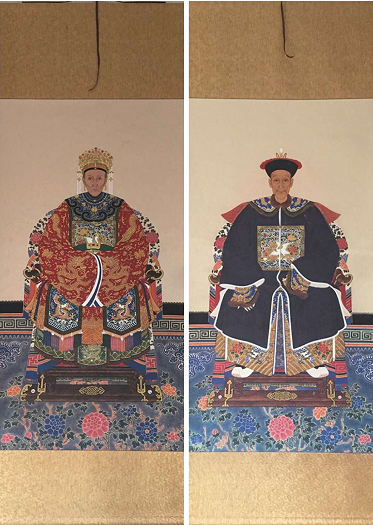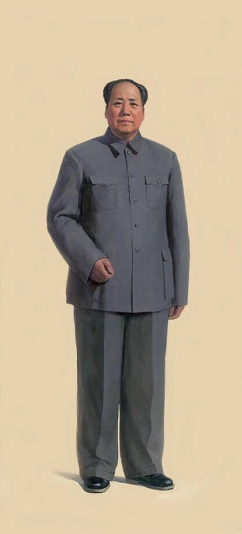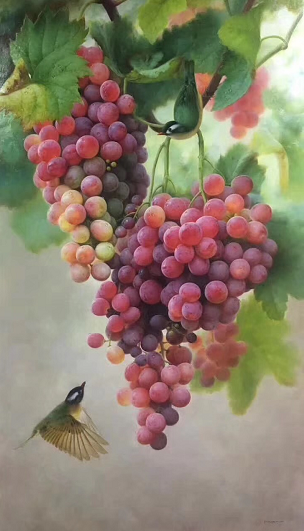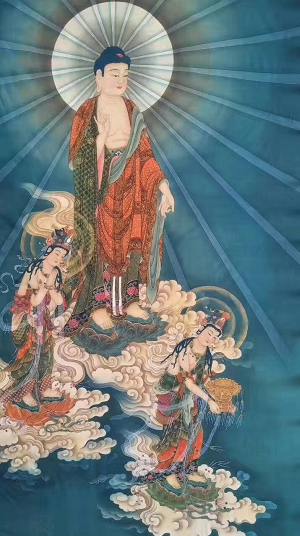 陈泽桂,字聚德溪人,斋号慈音堂。1987出生于广东潮州。2011年12月加入中国共产党。中央美术学院中国美术史专业,文学硕士。现为国家一级美术师,国家一级书法师,中国国际艺术教育协会会员,书法协会会员,美术协会会员。广东职业技术学院书法导师、国画讲师。早年深受侨胞乡贤陈伟南先生精神影响,秉承陈老的"人生价值在于奉献,事业成功在于努力"的人生信条,不懈努力,便做成目前世界上最有艺术感的"竹签湘子桥"。
自幼师承家学,书画兼工,以书入画,互补互进,醉心翰墨,笔耕不辍。近几年来,遵循一手伸向传统,一手伸向生活的原则,博览历代名作,精研传世经典。对艺术的虔诚和痴迷使其悟及艺理,境界发生质的飞跃,近年来创作成果颇丰。曾获以下各种荣誉:
"曙光杯"全国少年儿童书法大赛三等奖;广东省首届大学生书法和绘画大赛"二等奖";"华夏龙杯"全国书法篆刻大赛金奖;欧阳询全国书画大赛金奖;全国十五届庐山杯书画大赛铜奖;全国美术作品大赛金奖;第七届中国时代风采征评活动金奖等等
书画作品曾入选市省教育局、文学艺术界联合会联办的书法、篆刻作品展。"广东省新人新作展"、"康有为书法作品展"、"南雅奖书法篆刻作品展"等
2012年荣获国际小行星命名委员会将8126号小行星命名为陈伟南星的陈伟南先生亲临本人艺术书画作品展会场,并赠予陈伟南先生隶书《千字文》书法作品惠存。
Chen Zegui, the character Judexi people, Zhai Number Ciyin Hall. Born in 1987 in Chaozhou, Guangdong Province. Joining the Communist Party of China in December 2011. Master of Arts, Major in Chinese Art History, Central Academy of Fine Arts. Now he is a national first-class artist, a national first-class calligrapher, a member of China International Association of Art Education, a member of the Calligraphy Association, and a member of the Art Association. Calligraphy tutor and traditional Chinese painting lecturer of Guangdong Vocational and Technical College. In his early years, deeply influenced by the spirit of Mr. Chen Weinan, a native of overseas Chinese, and adhering to Chen Lao's life belief that "the value of life lies in dedication, and the success of career lies in hard work", he made unremitting efforts to become the most artistic bamboo stick Xiangzi Bridge in the world.
Teachers from childhood learn from their families, work part-time in painting and calligraphy, complement each other, fascinated with calligraphy, and never stop writing. In recent years, following the principle of extending one hand to tradition and one hand to life, we have been exporting masterpieces of past dynasties and studying Classics handed down from generation to generation. The devotion and infatuation of art make it understand and understand art theory, and make a qualitative leap in realm. In recent years, there have been plenty of creative achievements. He has won the following honors:
"Dawn Cup" Third Prize in the National Children's Calligraphy Competition; Second Prize in the First College Students'Calligraphy and Painting Competition of Guangdong Province; Gold Prize in the National Calligraphy and Seal Carving Competition of "Huaxia Dragon Cup"; Gold Prize in Ouyang Inquiry National Calligraphy and Painting Competition; Copper Prize in the 15th Lushan Cup Calligraphy and Painting Competition of China; Gold Prize in the National Art Works Competition; Gold Prize in the Seventh Chinese Age Style
Calligraphy and painting works have been selected in the exhibition of calligraphy and seal carving works jointly organized by the Municipal Education Bureau and the Federation of Literature and Art Circles. "New Works Exhibition of Guangdong Newcomers", "Kang Youwei's Calligraphy Works Exhibition", "Nanya Prize Calligraphy Seal Carving Works Exhibition" and so on
In 2012, Mr. Chen Weinan, who was awarded the title of asteroid 8126 by the International Asteroid Nomenclature Committee, visited the exhibition hall of his art works and paintings, and presented Mr. Chen Weinan's calligraphy works of "Thousand-Character Writing" in his official book to survive.