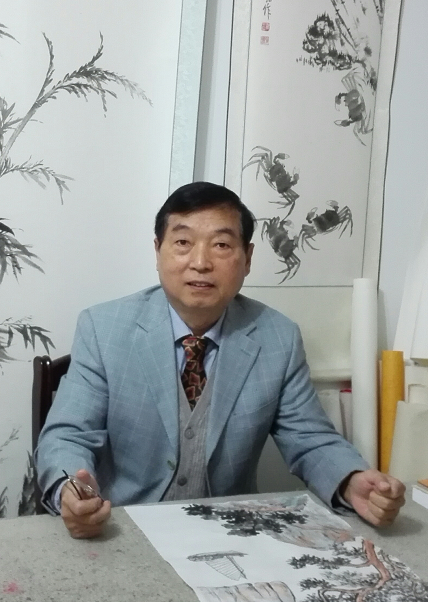 He Dechang (Qianshi)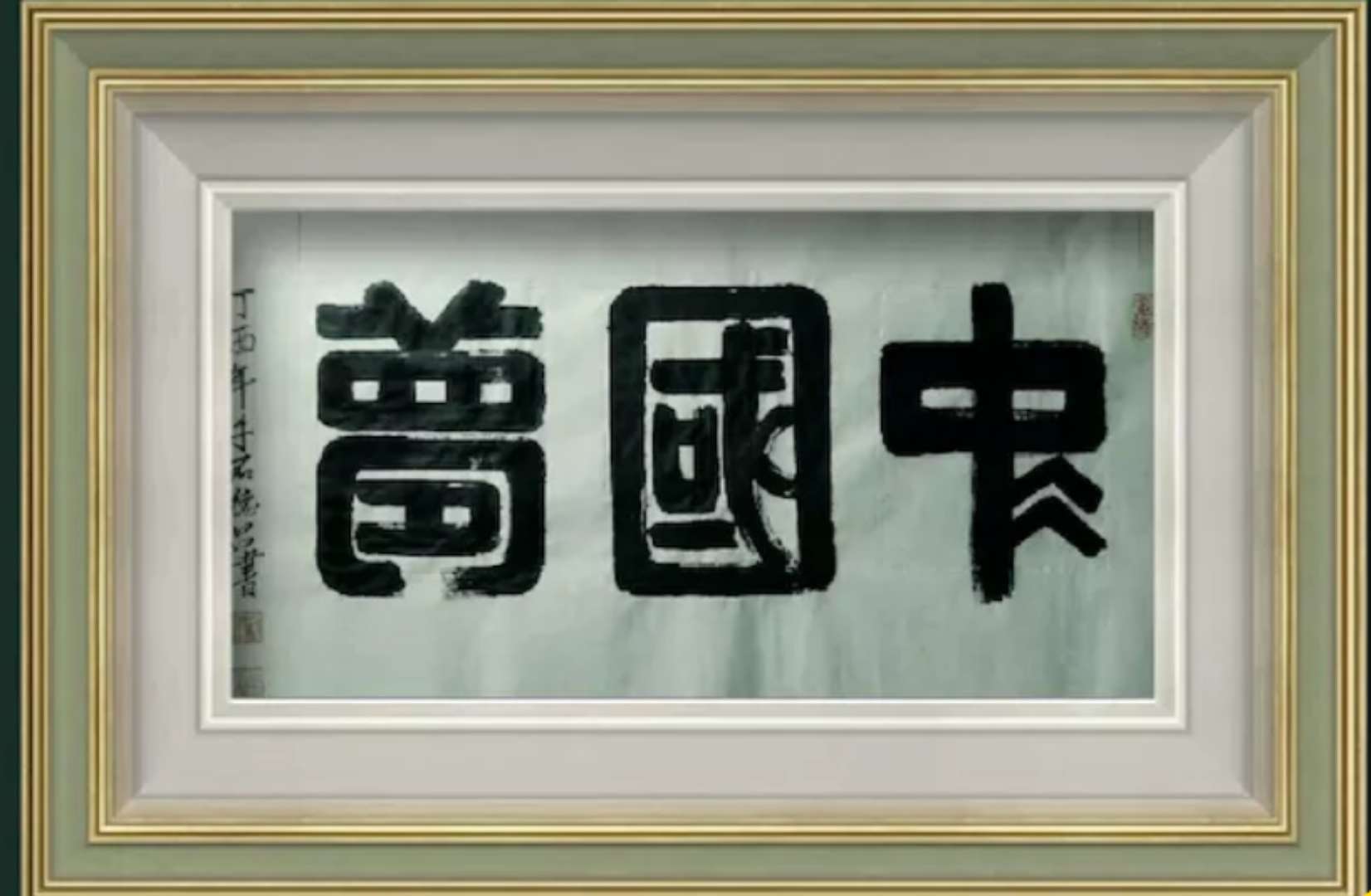 Seal Book "Chinese Dream", Specification: 138 cm X67 cm

Mr. Qianshi's poems are long volumes.

Mr. Qianshi originally created the long volume of Landscape Map of Four Seasons (bureau capital). Specification: 600cm X45cm
Meticulous carp, works by Mr. Qianshi at the age of 34. 3 square feet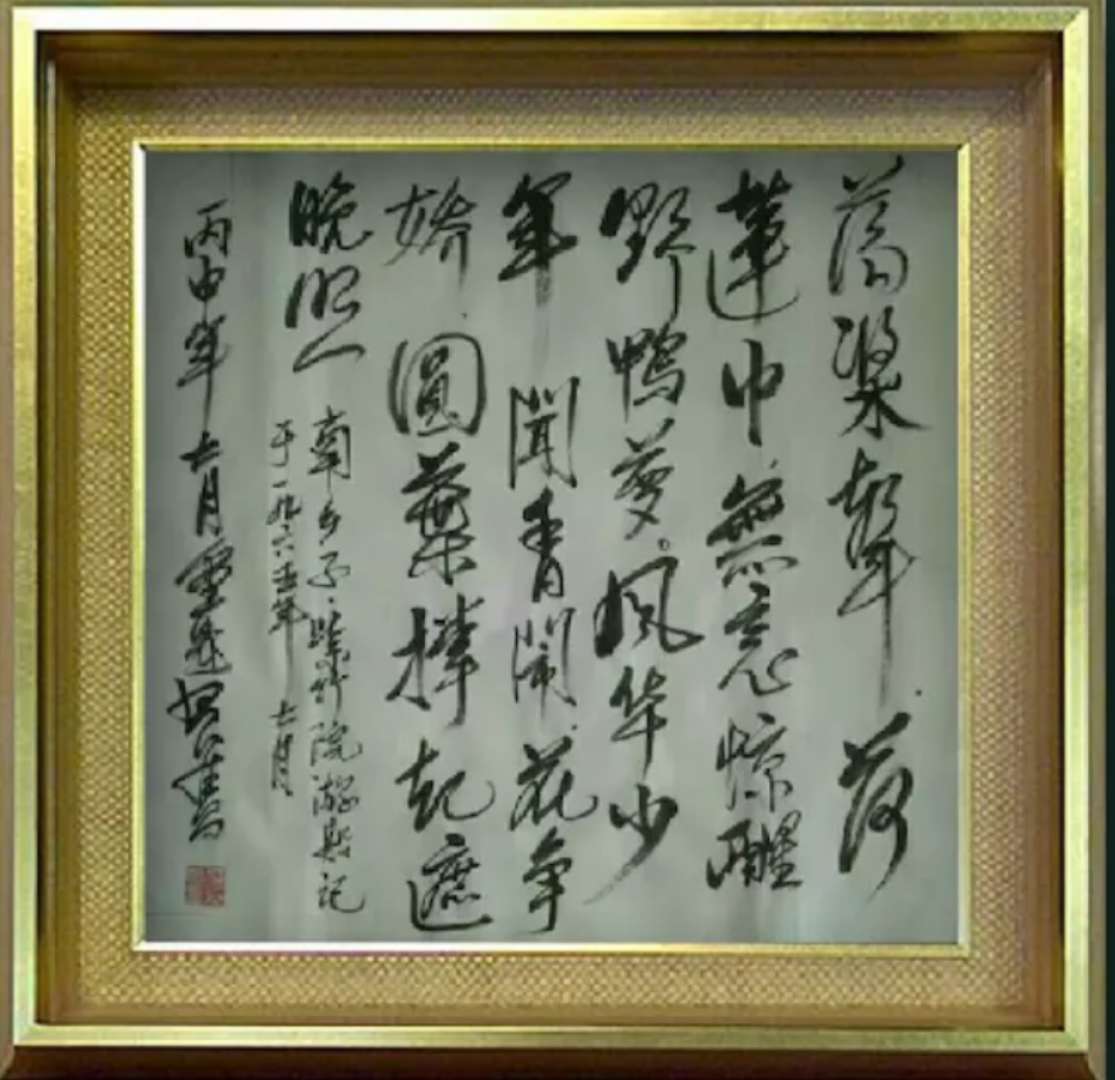 Specification: 69cm X68cm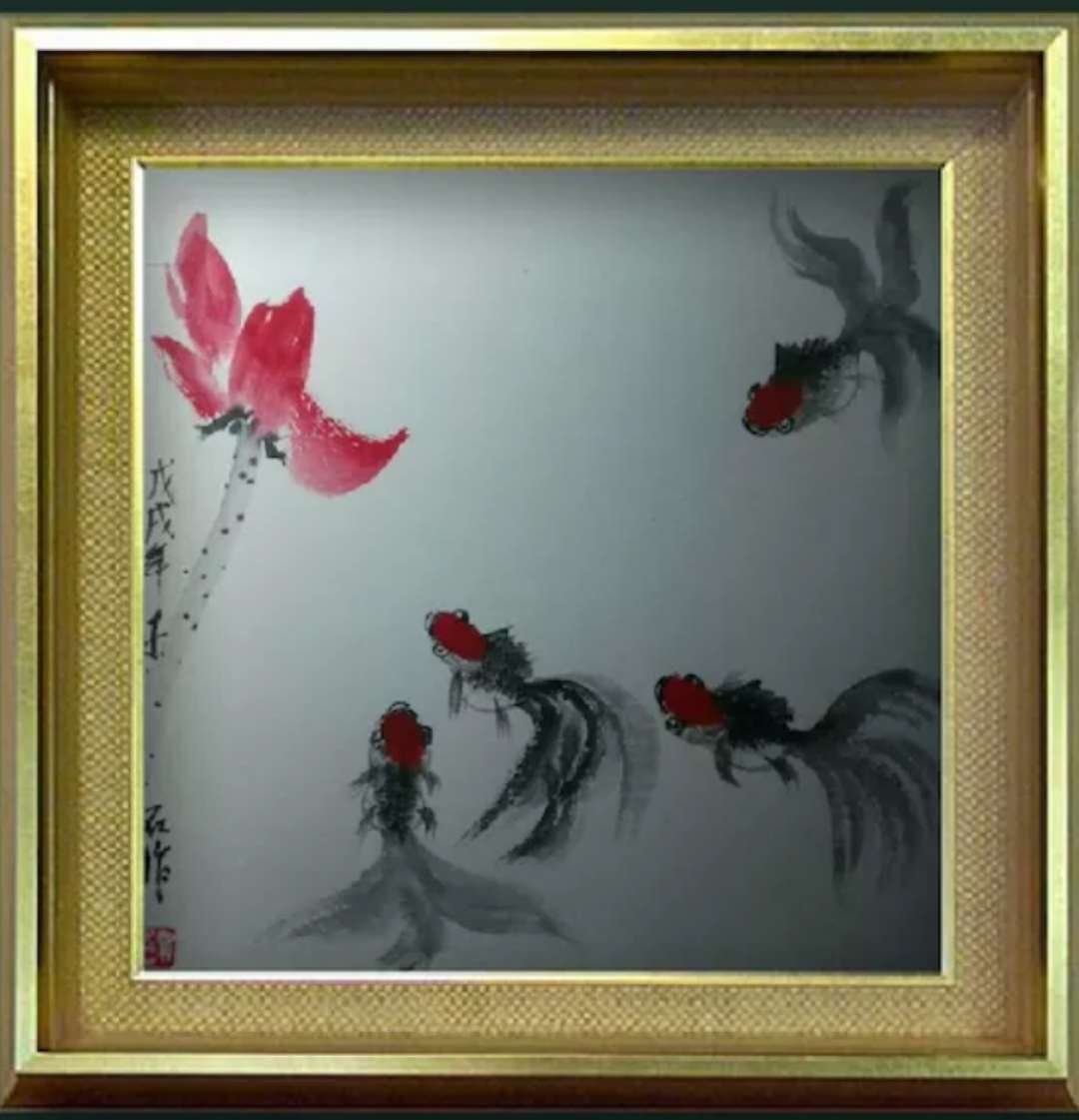 Goldfish and lotus. 4 square feet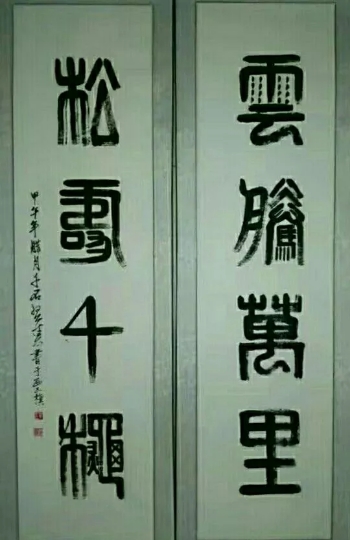 Seal Book Couplet "Yunteng Wanli, Songshou Qianqiu"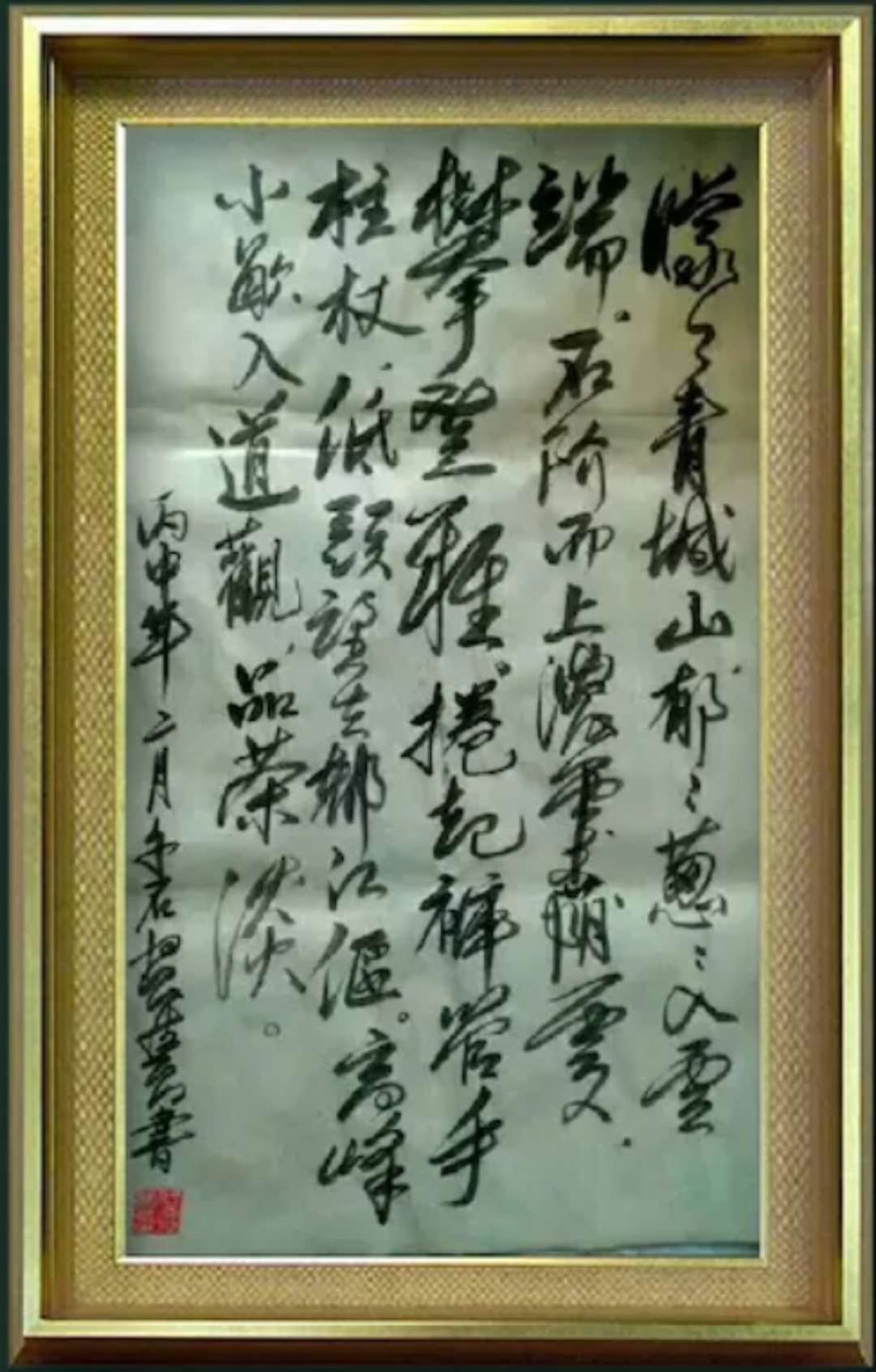 Specification: 100cm X55cm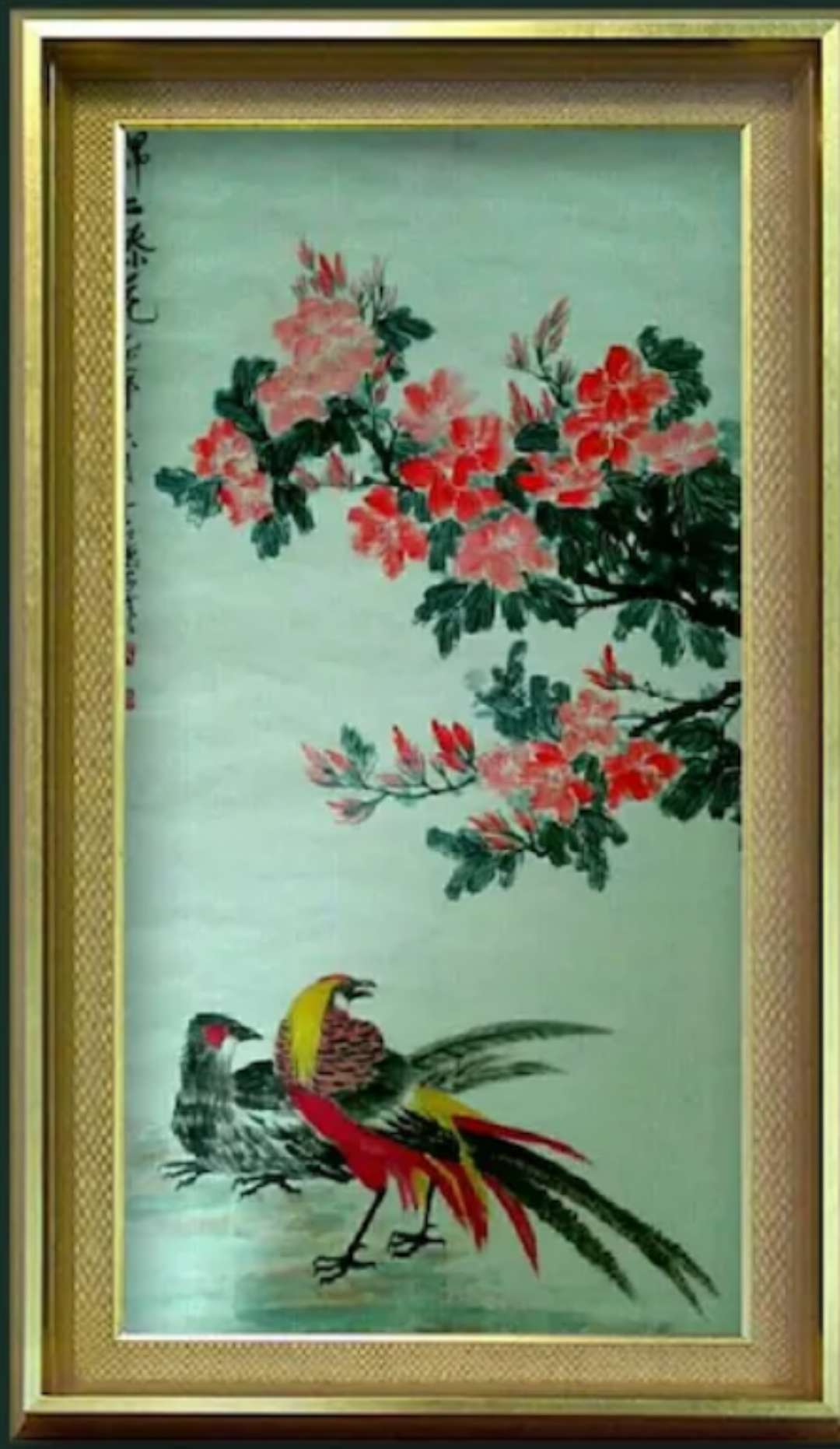 Add a beautiful thing to a contrasting beautiful thing. Specification: 180cm X97cm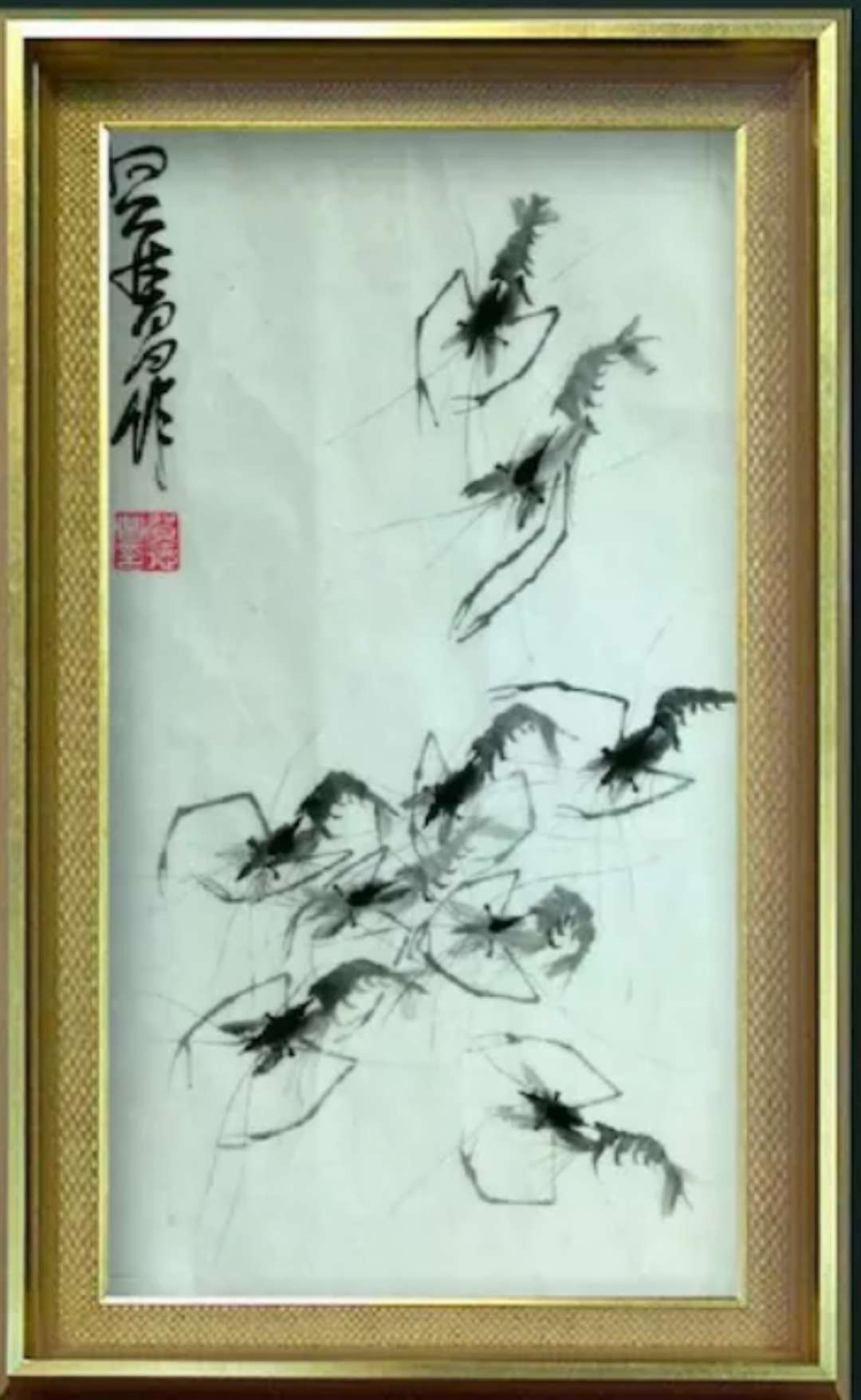 Shrimp. 8 square feet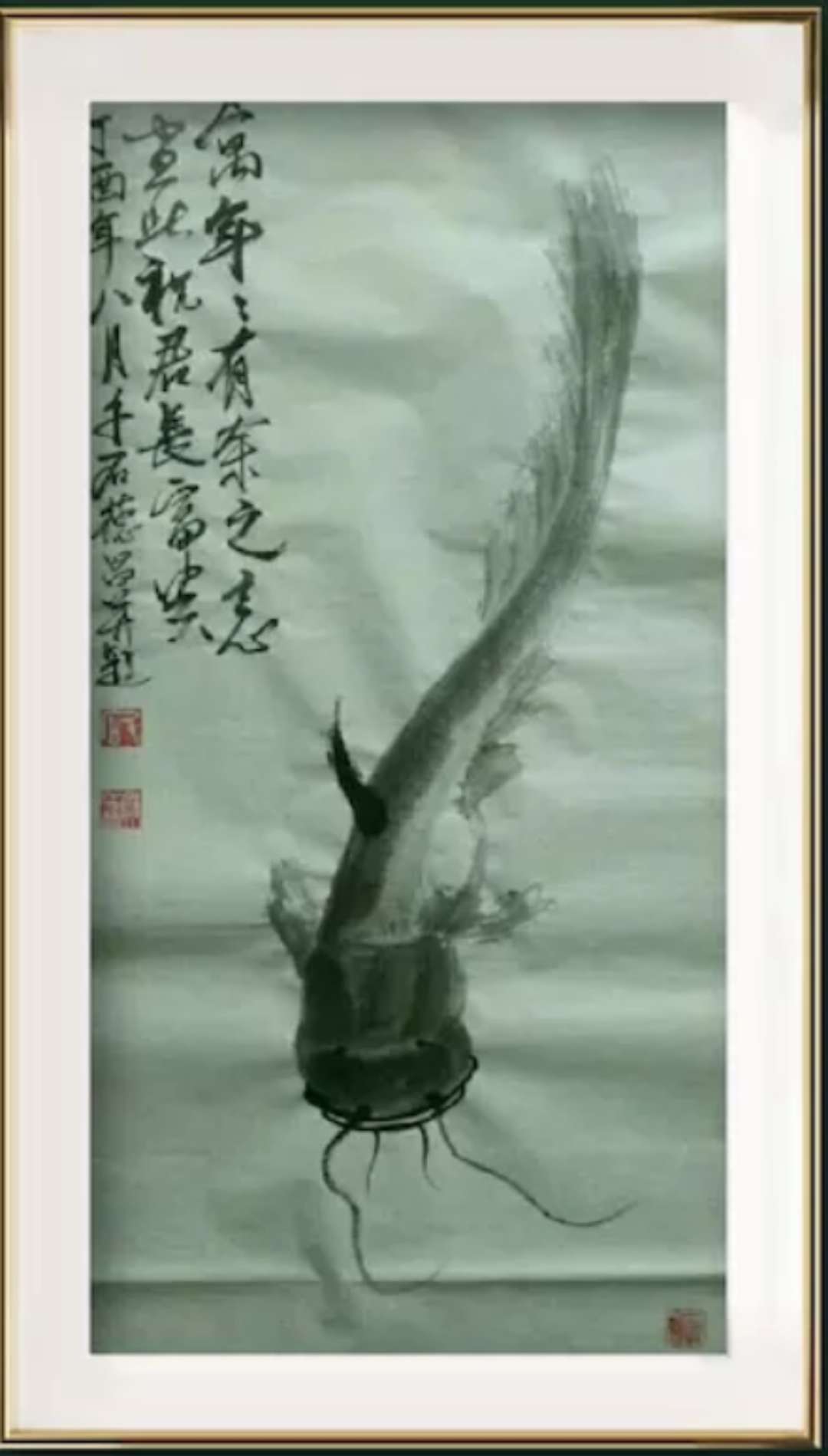 May you always get more than you wish for. Written by the old man like Baishi. Specification: 100cm X55cm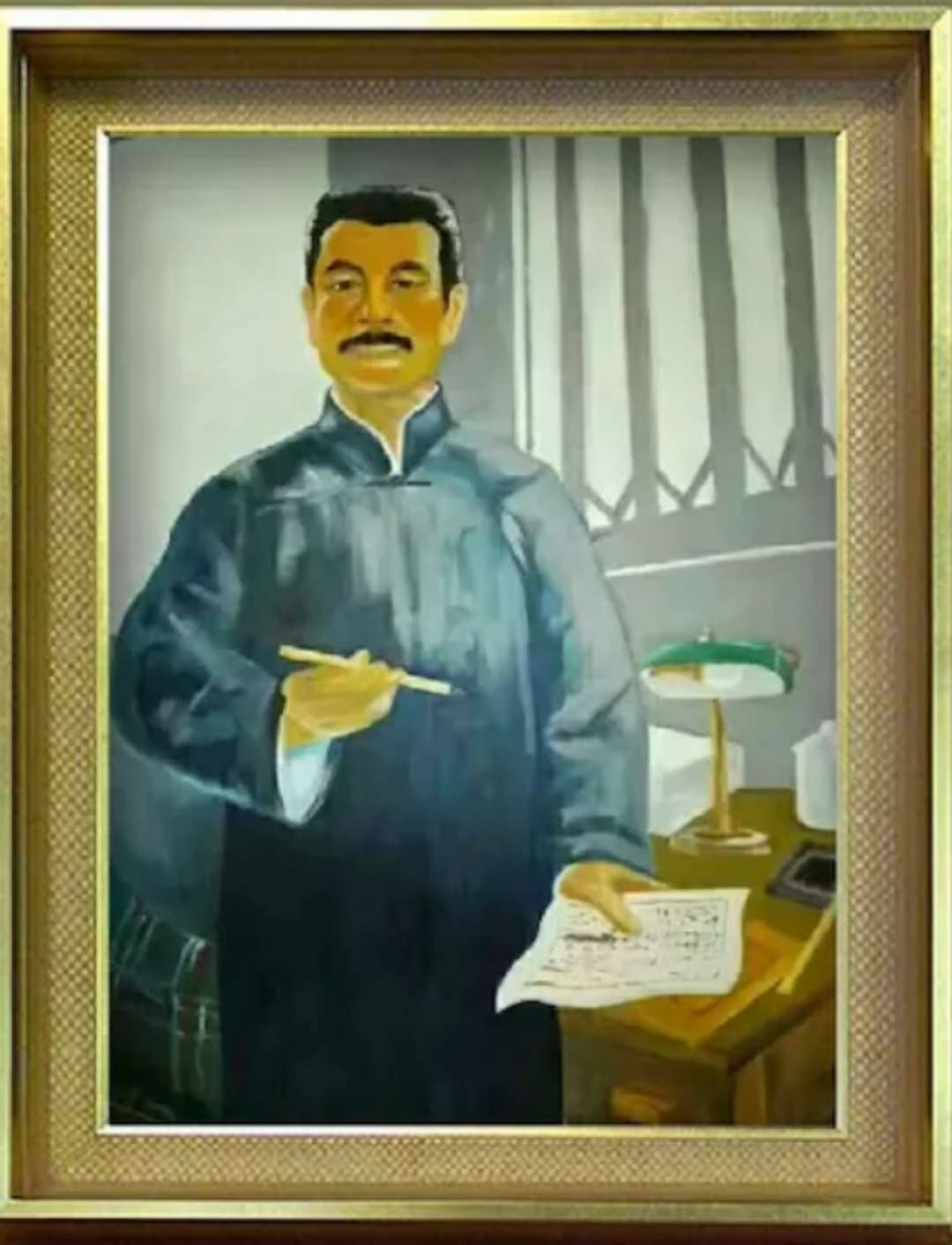 Oil painting Lu Xun. Specification: 120 cm X75 cm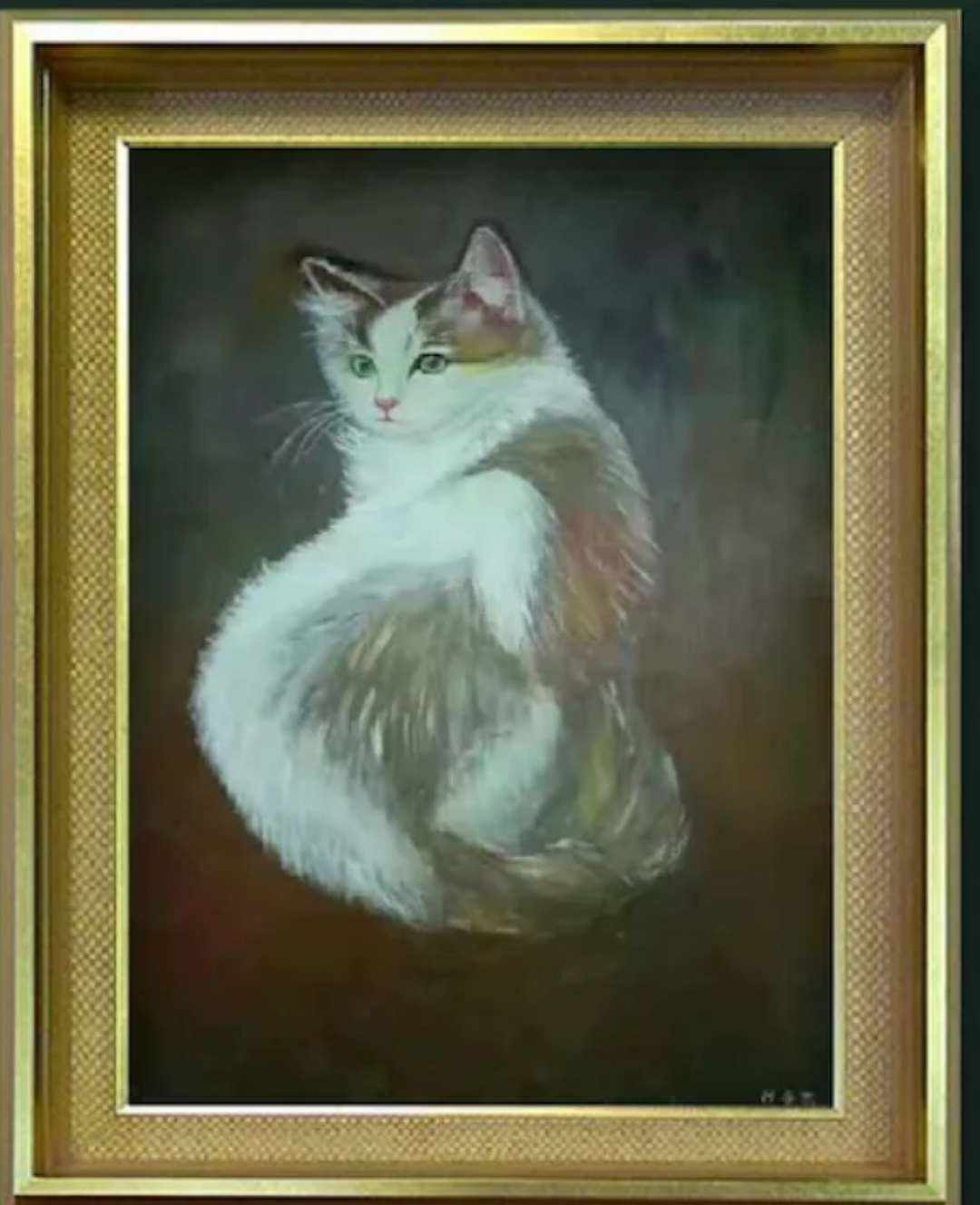 Oil painting of the cat. Specification: 120 cm X75 cm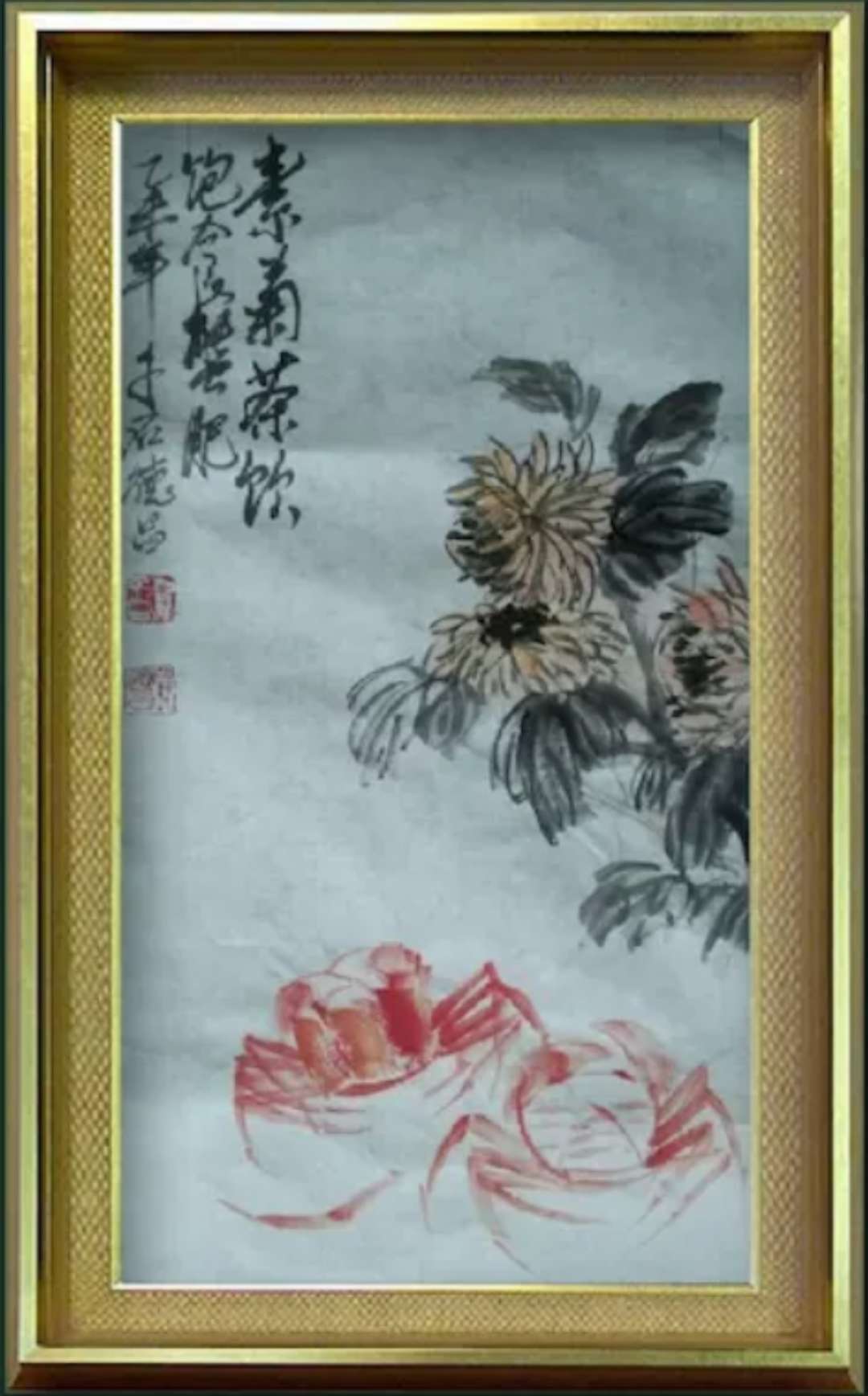 Chrysanthemum crab. 3 square feet
He Dechang was born in May 1949 in Beijing, a member of the Communist Party of China, a college degree and a first-class artist.
1982 Systematic Study of Traditional Chinese Painting Theory in the Chinese Calligraphy and Painting Research Association and the Central Academy of Fine Arts Seminar
He graduated from the International University of Chinese Painting and Calligraphy in 1986 and was employed as a lecturer in the Department of Chinese Painting.
In the early 1990s, while working in a state-sponsored country, he studied western painting at the Surikov Academy of Fine Arts in Moscow.
In 1987, he was transferred to Beijing Tourist Products Production and Supply Company. He was a professional Chinese painting creator, chief of organizational section, cadre of Beijing Economic and Social Commission Asian Games Office and director of Beijing Government Tourist Products Leading Group Development Office. In the field of industry management, he was the vice-president and secretary-general of Beijing Tourism Products Industry Association, and the president of the Sino-Russian Trade Relations Development Foundation. He is now a member of the Beijing Arts and Crafts Society of the Chinese Association of Science and Technology, a member of the China International Calligraphy and Painting Research Association of the Ministry of Culture, a member of the Calligraphy and Painting Committee of the Tianhan Research Association of China, and other members, professors, consultants, well-known experts and presidents of various beauty associations. 。
Since the 1980s, Qianshi's calligraphy and painting works, papers and commentary articles have been published in Beijing Daily, Beijing Economic Daily, China Reporting, People's Daily, Farmer Daily, Commercial Culture, Chinese Artists, People's Art and other municipal and central newspapers and magazines directly under the central government. They have also been published in Baidu, 360, Sohu, Sina and Teng. News, People's Net, Xinhua Net, China Net, Phoenix Net and other major websites at home and abroad have a large number of publicity and exhibition of painting and calligraphy works and related activities reported.
Mr. Qianshi has formed a unique style of painting and calligraphy, which is widely loved by the people. In terms of the innovation of Chinese painting theory and techniques, he put forward such theories as "the main body of external work, the main soul of internal work" and "the perspective of large scattered points and small focus". He also explored and innovated the techniques, main comments and publications of "Qianshihuang" in landscape painting.
1992 Chinese Painting "Cucurbit Grass Worm" and Expert Review Articles Published in Beijing Daily
In November 2015, "Commercial Culture", a national magazine, published paintings and calligraphy on six pages and wrote a monograph by journalists: "Painting ink and fragrance, recording the master of traditional Chinese painting, Mr. Qianshi, leisurely and comfortably."
In May 2016, the national magazine "Chinese Artists" published an expert commentary article "Natural, Interesting - He Dechang's Chinese Painting Art"
In December 2016, the magazine "Chinese Artists" published Mr. Qianshi's paper "Several Proposals on Chinese Painting Creation" on six pages.
II. Major Honorary Titles
In June 1994, he was awarded the honorary title of Sino-French Friendship Ambassador by the local government and Chinese leaders of Angang, France.
In December 2012, Guizhou Provincial Committee of the Communist Youth League awarded the title of "Caring for Young Charitable Artists"
In April 2014, he was awarded the title of "Famous Chinese Expert" by the Committee of Experts of the Economic Forum of the Chinese Academy of Management Sciences.
In August 2014, the Thai Royal Family awarded the title of "Ambassador of Sino-Thai Friendship and Lifelong Image", and the Thai Royal Family awarded the honorary certificate of "Promoting Outstanding Contribution to the Development of Human Cultural Cause".
In September 2014, he was awarded the honorary title of "Ambassador of Public Welfare Image of China" by China Public Welfare Promotion Association.
In November 2016, he was awarded the honorary title and certificate of appointment by the United Nations World Peace Foundation and the World Peace International Sports Federation for the Peace Art Competition as a national appraiser and art consultant in China.
In January 2018, I was invited to attend the award-giving evening of the National Finals of the China Environmental Protection Image Ambassador and China Environmental Protection Star Selection Competition sponsored by 10 units of CCTV, such as China Society for Social Economic and Cultural Exchange, China Low Carbon Eco-Industry Association and European and American Students'Foundation, approved by the Ministry of Culture, under the guidance and support of the United Nations Environment Programme. The National Excellent Instructor Award of Ping Art
In April 2018, when he was invited to engage in cultural and artistic exchanges and lectures in Montpellier, France, he was invited by the famous public Jules-Gates International School to be an appraisal expert and award-presenting guest, to evaluate the calligraphy and painting exhibition and to award prizes to the winners.
In July 2018, he was elected as the "Top Ten Beijing Model Persons" by the Xisanqi Community Party Committee of Haidian District, Beijing, and won the trophy and certificate of honor.
贺德昌,字国果,号也可、千石、贺喜、半海归士等,生于1949年5月,北京市人,中共党员,大学专科学历,国家一级美术师。
1982年在中国书画研究会及中央美院研修班系统学习国画理论
1986年毕业于中国书画国际大学并被聘为该校国画系讲师。
九十年代初国家公派出国工作期间在莫斯科苏里科夫美术学院学习西画
1987年调入北京市旅游产品生产供应公司,曾任专业国画创作员、组织科科长及北京市经委亚运会办公室干部、北京市政府旅游产品领导小组开发办公室主任等职。在行业管理方面,曾任北京市旅游产品行业协会副会长兼秘书长,(国家公派国外)中俄贸易关系发展基金会会长;现为中国科协北京工艺美术学会会员,文化部中国国际书画艺术研究会会员,中国田汉研究会书画委员会委员等多家美协会员、教授、顾问、知名专家、院长等。
千石书画作品及论文与评论文章,自上世纪八十年代以来,曾多次在《北京日报》、《北京经济日报》、《中国报导》、《人民日报》、《农民日报》、《商业文化》、《中国文艺家》、《人民美术》等市和中央直属报刊杂志发表,并在百度网、360网、搜狐、新浪、腾讯、人民网、新华网、中国网、凤凰网等国内外各大网站都有大量宣传展示书画作品和相关活动报导。
千石先生已形成独特的绘画与书法风格,广受人民群众喜爱,其在中国画理论与技法创新方面,提出"外功主体,内功主魂",大散点小焦点透视等理论,并在山水画中摸索创新出"千石皴"等技法、主要评论和著作论文的发表
1992年国画《葫芦草虫》及专家评论文章在北京日报发表
2015年11月国家一类杂志《商业文化》用六个版面发表书画作品并记者专论:"画墨传香,悠然自得记国画大师千石先生"
2016年5月国家一类杂志《中国文艺家》发表专家评论文章"自然天成,妙趣横生-贺德昌的国画艺术"
2016年12月《中国文艺家》杂志以六个版面发表千石先生论文"关于中国
画创作的几点主张"。
1994年6月被法国昂地方政府及华人领袖授予中法友谊使者荣誉称号
2012年12月被共青团贵州省委授予"关注青少年慈善艺术家"称号
2014年4月被中国管理科学研究院经济论坛专家委员会授予"中华知名专
家"称号;
2014年8月被泰国皇室授予"中泰友好终身形象大使"称号,并由泰国皇
室颁发"促进人类文化事业发展杰出贡献"奖荣誉证书
2014年9月被中国公益事业促进会授予"中国公益事业形象大使"荣誉称
号
2016年11月被联合国世界和平基金会、世界和平国际散育联合会授予和平
艺术大赛中国区国家级评审委员兼艺术顾问荣誉称号及聘任证书
2018年元月应邀出席在中央电视台由文化部批准、经联合国环境规划署指导
和支持,中国社会经济文化交流协会、中国低碳生态产业协会、欧美同学基金会等10个单位主办的"中国环保形象大使暨中国环保之星选拔赛全国总决赛颁奖晚会"上,余荣幸被评选为"环保和平艺术全国优秀指导教师奖"并登台接受颁奖
2018年4月应邀在法国蒙彼利埃从事文化艺术交流和讲学期间,被著名公立
儒尔-盖茨国际学校等特邀为评审专家和颁奖嘉宾,对书画作品展进行
评定并为获奖者颁奖
2018年7月被北京市海淀区西三旗社区党委推举并评选为"北京十大榜样人
物"光荣称号及获得奖杯和荣誉证书。