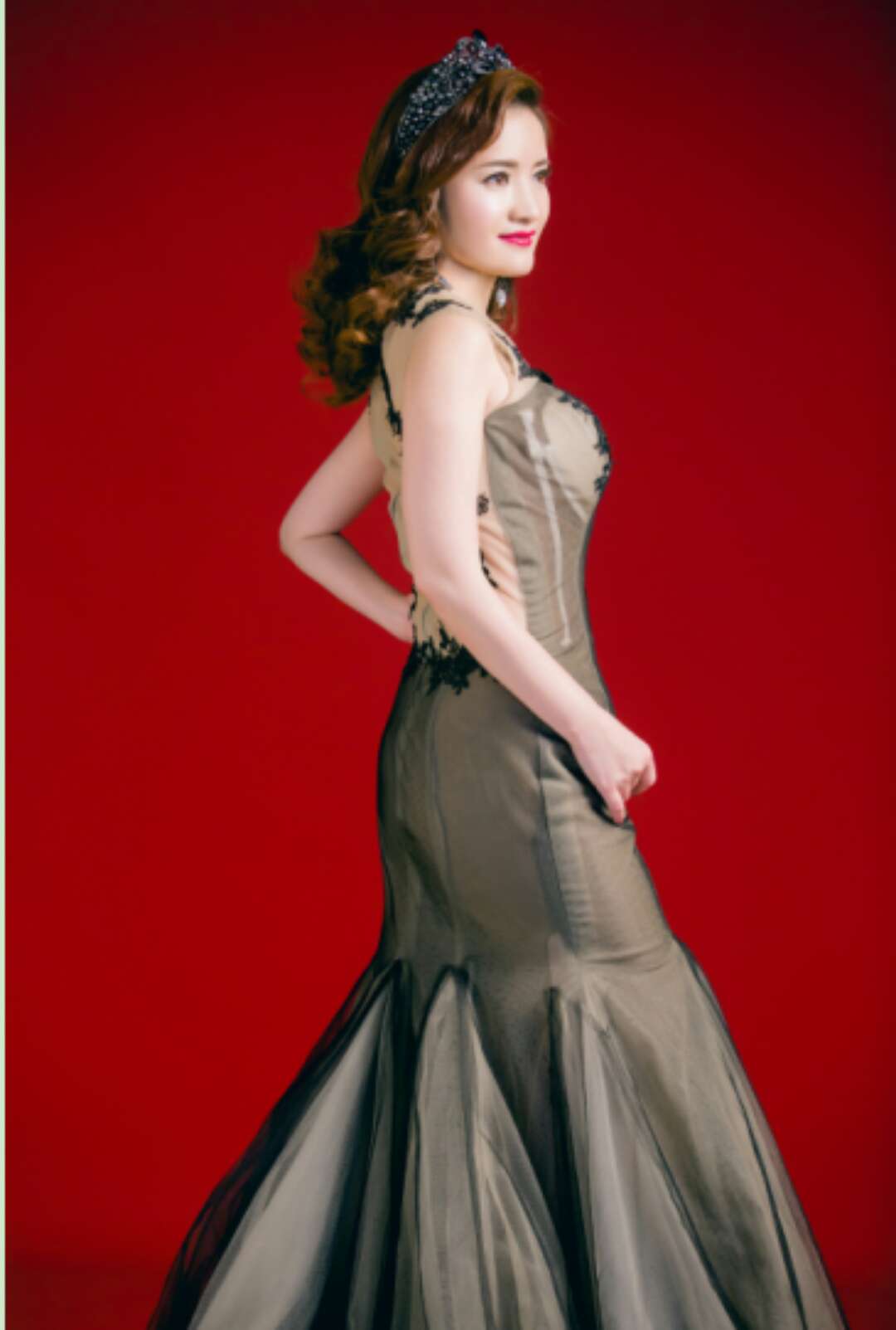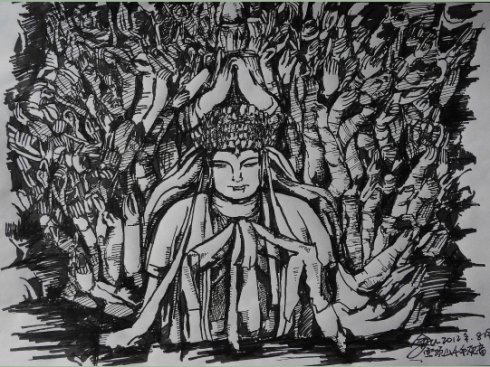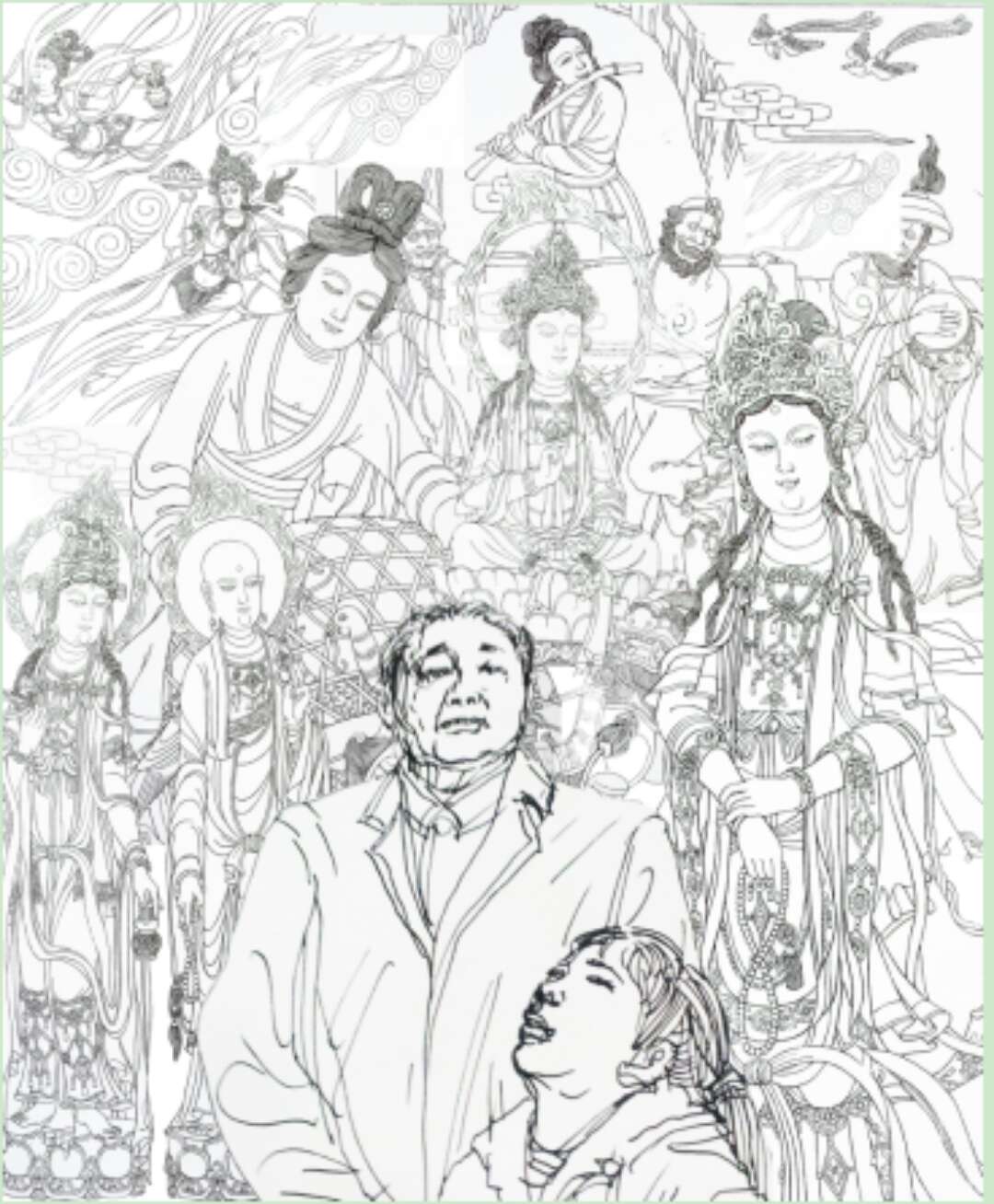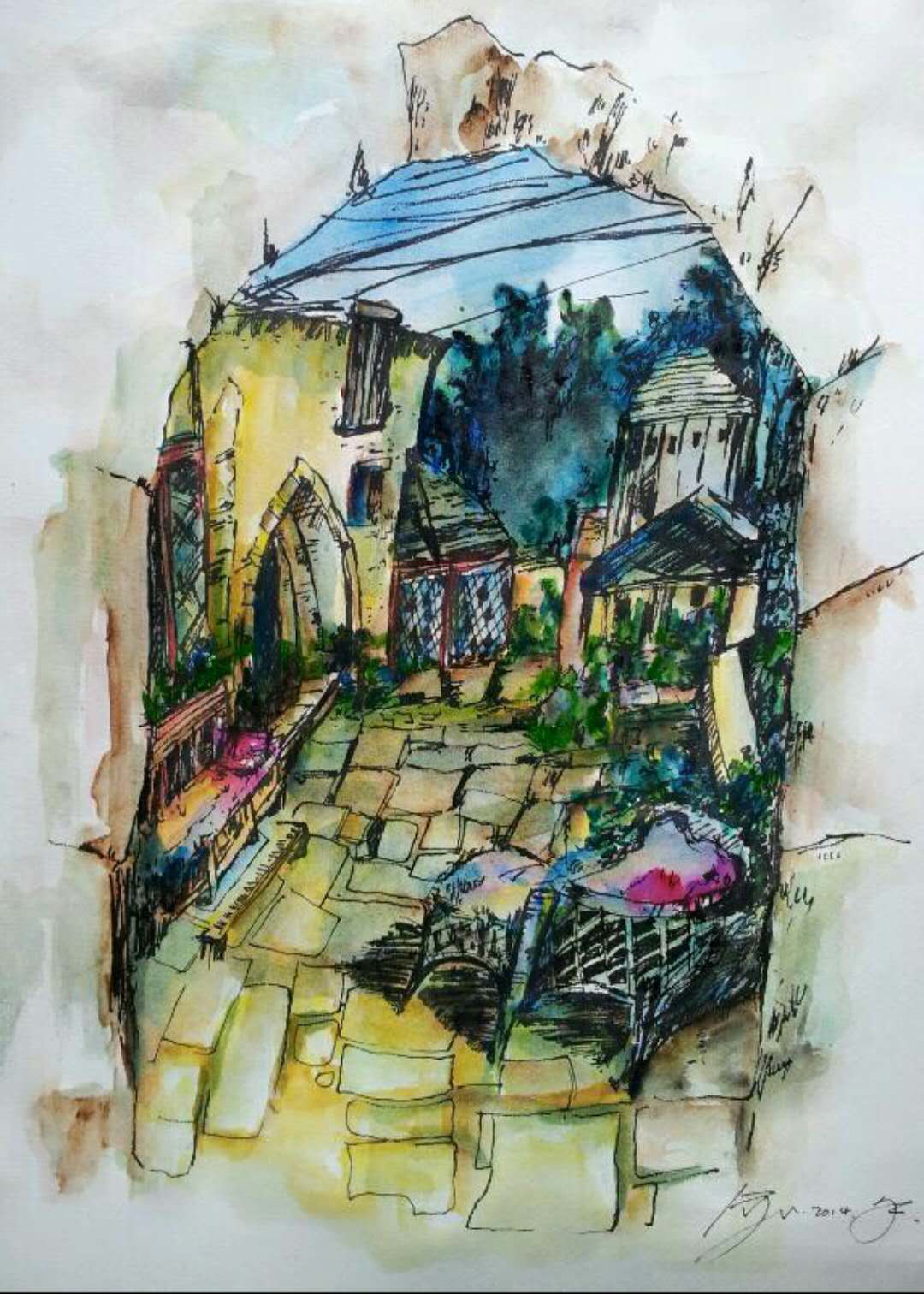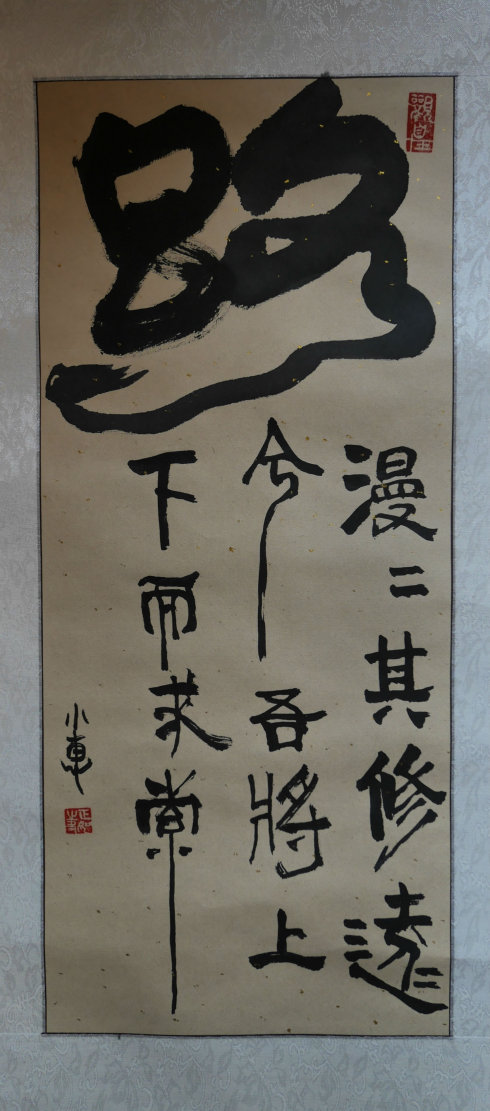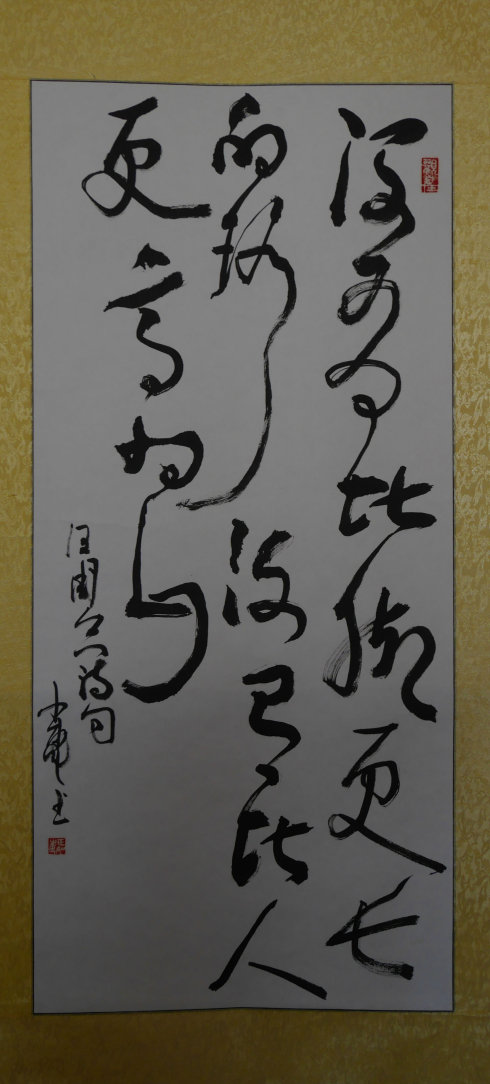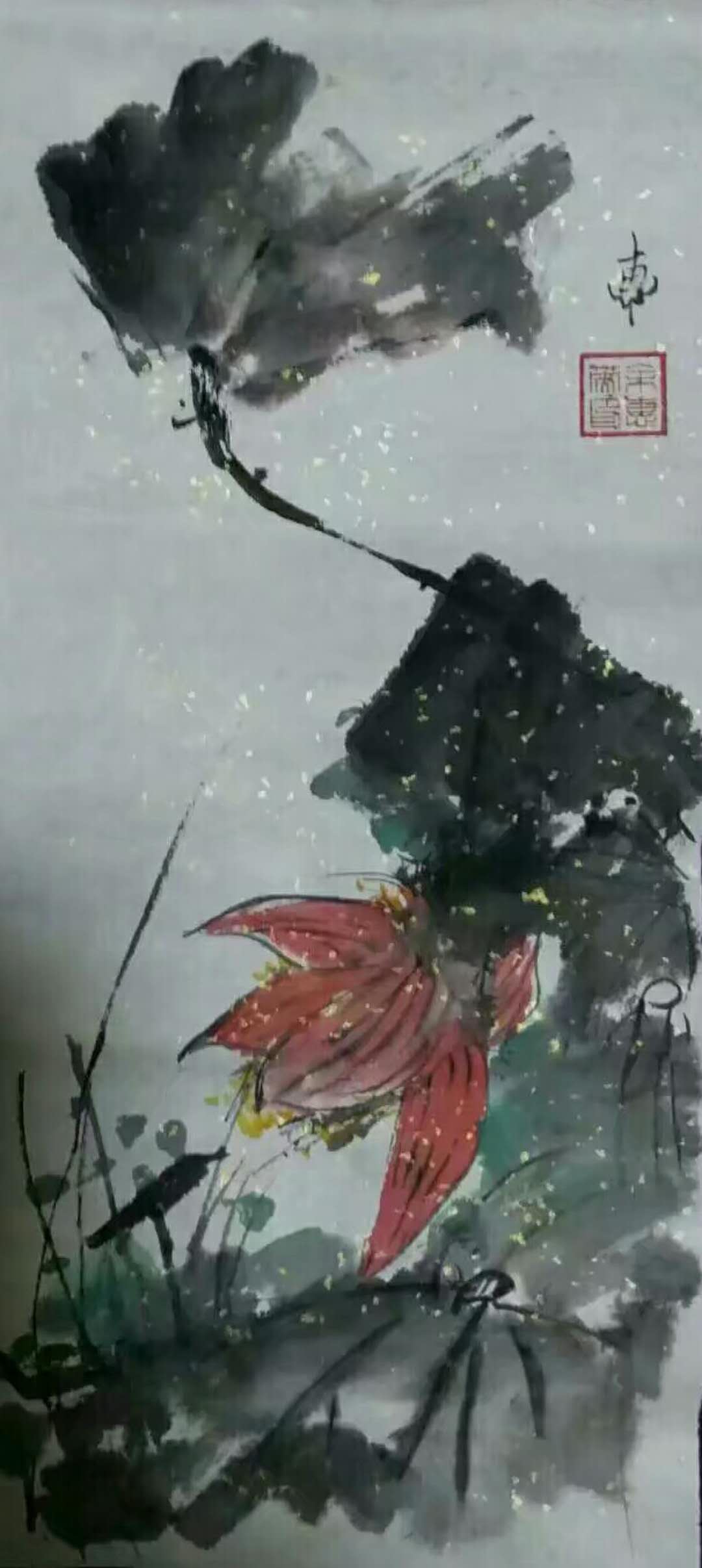 Yu Huiying, female, best-selling author, producer, screenwriter, printmaker, master of art, doctor of management psychology. Founder of Beijing Tinglan Culture, Chairman of China of World Green Climate Organization, Chairman of Beijing Tinglan Culture Investment Management Co., Ltd., Editorial Board of Creator Times, an entrepreneurship magazine. Born in Dazu District, Chongqing in 1980, he graduated from the Fine Arts College of Chongqing Normal University as a graduate student in the field of woodcut art and Bayu culture. He has a Ph.D. in management psychology from the Institute of Psychology, Chinese Academy of Sciences, and was a professional painter of Chongqing Qijiang Farmer Printing Academy.
Pan Yuliang, a female painter of the Republic of China, wrote an artistic commentary on the death of Forget I, which was published on pages 42 to 45 of the 12th issue of China Collection magazine in 2016.
The calligraphy works "Hard Jade Can Be Stone, Leaves Can Be Flowers in Autumn" and "No Way farther than Foot, No Mountain Higher than Man" participated in the cultural exchange activities between China and Korea in 2016 and won the Special Contribution Award for the cultural exchange between China and Korea.
Xueyuan Publishing House publishes a pen-and-ink picture album "Seven Days of Love in Stone-such as Dazu", "Seven Days of Love in the City", "Seven Days of Love in the Woman's Soul", "Seven Days of Love in the Woman's Soup-Please Keep Your Disabled Love", "Seven Days of Fantasy-Songs of Life and Death", and a best-selling eloquence book "Talking Movable when Opening-Communication Art Necessary for Leaders to Know Shu, published the best-selling psychological book "Side Writer: Using Criminal Psychology to Crack Social Codes".
余惠英,女,畅销书作家、制片人、编剧、版画家,艺术学硕士,管理心理学博士。北京庭兰文化创始人,世界绿色气候组织中国委员长,北京庭兰文化投资管理有限公司董事长,创业类杂志《创客时代》编委。1980年出生于重庆市大足区,重庆师范大学美术学院"木刻艺术与巴渝文化研究方向"研究生毕业,中国科学院心理研究所管理心理学博士,曾为重庆綦江农民版画院专业画师。
撰写关于民国女画家潘玉良的美术类评论《淡忘一世终成殇》刊登在《中国收藏》杂志2016年12期第42到第45页。
创作的行书书法作品《时艰玉可作石,秋来叶能当花》、《没有比脚更远的路,没有比人更高的山》参加2016年中韩文化交流活动并获中韩文化交流特殊贡献奖。
学苑出版社出版钢笔画册《石恋七天——如是大足》,出版长篇都市言情小说《陌恋七天》,出版女人心灵鸡汤散文集《残恋七天——女人请留住你残缺的爱情》,出版长篇小说《玄幻七天——生死灵歌》,出版口才类畅销书《开口就能说动人—领导必知的沟通艺术》,出版心理类畅销书籍《侧写师:用犯罪心理学破解社交密码》。