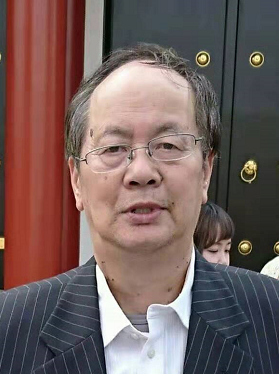 陈其榮,《中国书画名家研究会》副会长,<世界华人交流协会>会员,中国书法美术家協會會員,中國國畫院院士,东京中国書画院院士,日本东京龙腾株式会社艺术画廊总经理,上海市徐汇区书画协会会员。
陳其榮历经数十年孜孜不倦的探索,勤学苦练.搏采各名家之長.潜心山水,锐意花鳥.其作品飘逸洒脱、敷彩浓重、富丽多姿、生机盎然,笔下山水、花鸟,栩栩如生,融现代审美意识、章法、笔墨、色彩于一体,富有时代感,又不失传统笔墨的内涵. 以求雅俗共赏。,山水花鳥作品经常在人民日报海外版,解放日报, 文汇报, 劳动报, 新民晚报,上海政协联合时报,中国书画艺术市场报 等各大报刊刊登。
历年来数十次参加国内外画展,入载数十种大型画册典籍。熱心參加各大艺术交流活动,颇受社会各界关注和欣赏。
Chen Qirong, Vice President of the Research Association of Chinese Calligraphy and Painting Artists, Member of the World Chinese Exchange Association, Member of the Chinese Calligraphy Artists Association, Academician of the Chinese Academy of Painting, Academician of Chinese Calligraphy and Painti in Tokyo, General Manager of the Art Gallery of the Longteng Company in Tokyo, Japan, and Member of the Shanghai Xuhui District Calligraphy and Painting Association.
After decades of diligent exploration, diligent learning and hard training, Chen Qirong strives to acquire the merits of various famous writers. He concentrates on landscapes, and devotes himself to flowers and birds. His works are elegant and free, colorful, rich and colorful, and full of vitality. His landscapes, flowers and birds are vivid and vivid. They are integrated with modern aesthetic consciousness, rules, brushwork and ink, and color. They are full of a sense of the times, but not. Lose the connotation of traditional brush and ink in order to appreciate both elegance and vulgarity. Landscape, flower and bird works are often published in overseas editions of People's Daily, Liberation Daily, Wen Hui, Labor Daily, Xinmin Evening News, Shanghai CPPCC Joint Times, Chinese Calligraphy and Painting Art Market Newspaper and other major newspapers.
Over the years, he has participated in dozens of exhibitions at home and abroad, including dozens of large picture albums and classics. Enthusiasm in participating in major art exchange activities has attracted much attention and appreciation from all walks of life.