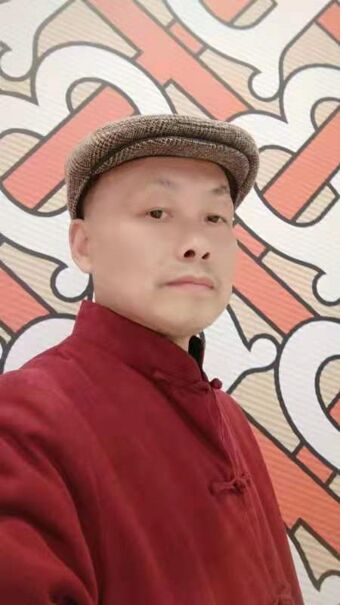 Gao Jianlin, artistic name Gao Lin, legal name such as Jianjushi, Nantang Pavilion owner, Shanghainese. He is currently a first-class national artist, a member of the Chinese Arts and Crafts Association, a member of the Chinese Artists Association, a member of the Danqing Academy of Calligraphy and Painting, a member of the Working Committee of Calligraphers and Painters of the New Literature and Art Group of the Chinese Calligraphers and Painters Association, a member of the Chinese Association of Couplets, a senior art consultant of the Chinese People's Fine Arts Publishing House and a national calligrapher Obtained the National Professional Qualification Certificate of Calligrapher issued by the former Ministry of Culture. Shanghai Strength School calligrapher and painter, and was awarded the honorary title of "100 contemporary calligraphy and art figures with Chinese influence". His works have been selected for many large-scale exhibitions at home and abroad and won great prizes at home and abroad.
Gao Linzu, a famous Qing official in Shunzhi period, was recommended by Li Ruolin as an official in the Qing Dynasty after 13 years of Emperor Chongzhen in the Ming Dynasty. He was a well-known Qing official in Shunzhi period and had great attainments in calligraphy and poetry. As the 10th generation heir of Gao's calligraphy, Gao Lin not only inherited the artistic essence and calligraphy legacy of Gao's scholars, but also inherited Wu Hufan, a master of traditional Chinese painting, and "Four Great Masters" and "Four Kings of the Qing Dynasty" of the Yuan Dynasty of Diamonds. He learned from all the advantages of others and gained the same origin of calligraphy and painting. Gao's family has been famous in the field of calligraphy and painting. Mr. Jiagao Xiong. Mr. Gao Lin is a contemporary of the same clan and different side branches, so he is called "two high" in Shanghai's literary circle by his fellow scholars.
[Achievement of honor]
He was awarded "the pioneer of art in the Republic" by the Chinese Association for the Promotion of Art. He was enthusiastic about charity and donated many paintings and calligraphy to charities. His works have successively been included in China's Contemporary Celebrities List, Shanghai Calligrapher and Painter Classic, Hundred Calligrapher and Painter Fans Collection, China Yangtze River Delta Calligraphy and Painting Academy Fan Sketches Collection, Shanghai Art Expo 10th Anniversary Celebration Album, Great Art Supplement, Shanghai Civil Culture Festival, and the 24th to 2nd Anniversary. The 16th Jinqiao Spring Calligraphy and Painting Works Collection.
On January 15, 2019, he participated in CCTV's "International Chinese Public Welfare Program" and was included in the collection "Picture China" and won the "2018 International Chinese Painting and Calligraphy Outstanding Achievement Award". His works were published in "Hong Kong Sotheby's Pictorial" and awarded honorary certificates. In May, Chinese paintings were collected and certified by the Chinese Art Museum. The Committee of Calligraphy and Painting Art Specialty of the Academy of Ethnic Architecture has awarded the honorary title of "Pioneer Person of Calligraphy and Painting in the New Era".
On June 29, he was invited to attend a symposium of calligraphers and painters of new literary and artistic groups held by the Working Committee of New Literature and Art Group of the Chinese Calligraphers and Painters Association at the Beijing Convention Center on "Mingde Leading the Fashion in Writing the Age - Celebrating the 70th Anniversary of the Founding of the People's Republic of China".
In recent years, his paintings and calligraphy are highly recognized and affirmed by all walks of life, and have a high reputation at home and abroad, and have been collected by domestic and foreign collecting institutions, friends and so on.